Gul drops out of presidential race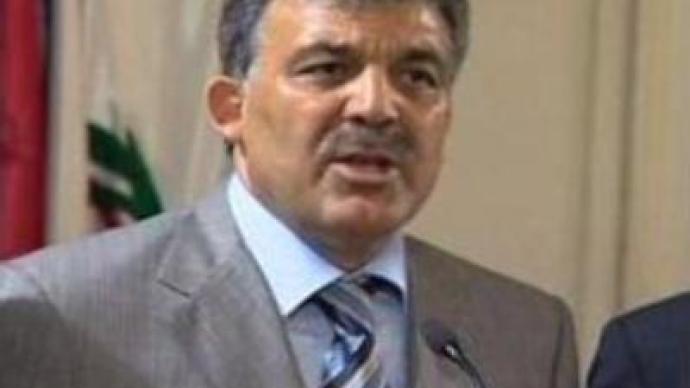 Turkey's controversial presidential candidate Abdullah Gul has again failed to secure enough votes to validate a re-run of the contested election. Gul has now said he would drop out of the race.
The result of the first round was annulled by the Constitutional Court after an appeal by the opposition who argued there weren't enough deputies present to make the vote valid.The country is now in political turmoil with tensions growing between the country's nationalist, secularists and the ruling party, which has Islamist roots.The government denies it has an Islamist agenda. Current Foreign Minister Abdullah Gul scored most votes in the first election round, which was annulled.Prime Minister Erdogan wants future presidents to be elected by voters, not by lawmakers.
"The presidential election in the parliament has been blocked. The future parliaments won't be able to elect the president any more. The Constitutional Court's decision is a bullet aimed at democracy,"
Tayyip Erdogan stressed.The general election was due in November, but that's now been brought forward to July – a move, which is hoped to ease tensions in Turkey.Tens of thousands of Turks have been protesting against the government, to protect what they see as Turkey's western-style of living. People are chanting Turkey is secular and will remain secular.
"We are here to protect the republic and teach the government a lesson. I hope they learn their lesson,"
a demonstrator says.
You can share this story on social media: