Guinea pig Santa sees eight comrades eaten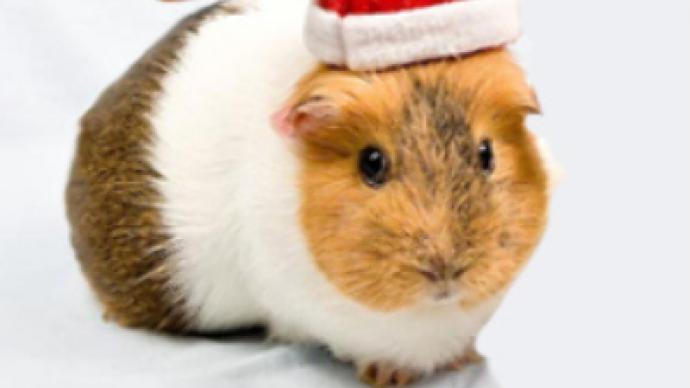 Peru officials have called on people to switch to guinea pigs as the main course in their Christmas feast this year. The low-fat, low-cost rodent meat is to replace traditional turkey and pork.
A presentation of the would-be centrepiece of Christmas dinner was held in the costal province of Callao on Monday. It involved a living guinea pig dressed as Santa and eight of its comrades already cooked in traditional Peruvian recipes, the Associated Press reported.
"The idea is to give people a tasty, economical option," an official said, adding that a guinea pig dish worth about $3.20 U.S. could feed a family of seven or eight.
While many see guinea pigs as pets or laboratory animals, in Peru and other Latin American countries near the Andes, it is bred for its meat as rabbits are in Europe.
You can share this story on social media: