Guardian editor on Miranda detention: 'Terror and journalism being aligned'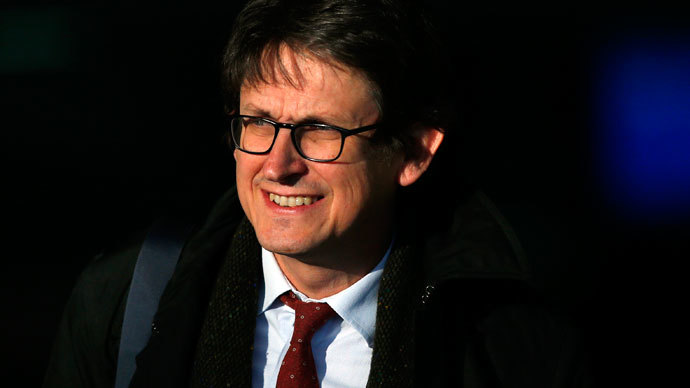 The UK government created a "lawless bit of Britain" under the terror act which suspends all checks and balances, Guardian editor Alan Rusbridger said in an interview, adding that the paper is financing David Miranda's lawsuit against the Home Office.
Rusbridger called ports and airport transit lounges a "stateless bit of Britain," where a government can use the word "terror" to "suspend all the normal rules."
<i><br></i>
The comment was made in reference to UK authorities detaining and questioning David Miranda, the partner of Guardian journalist Glenn Greenwald, for nine hours in London's Heathrow airport on Sunday under Schedule 7 of the UK's anti-terrorism law.

Miranda told the BBC in an interview that he felt threatened during his 9-hour detention and as if "he were naked in front of a crowd."
Greewald's partner said that he was "forced to give passwords" to email and social media accounts to his interrogators. Authorities allegedly threatened him with prison if he did not comply.
Inside Britain, journalists and anyone else carrying material have more opportunities to stand their ground. "You can go before a judge, you can argue about public interest and the public interest of that work," Rusbridger said.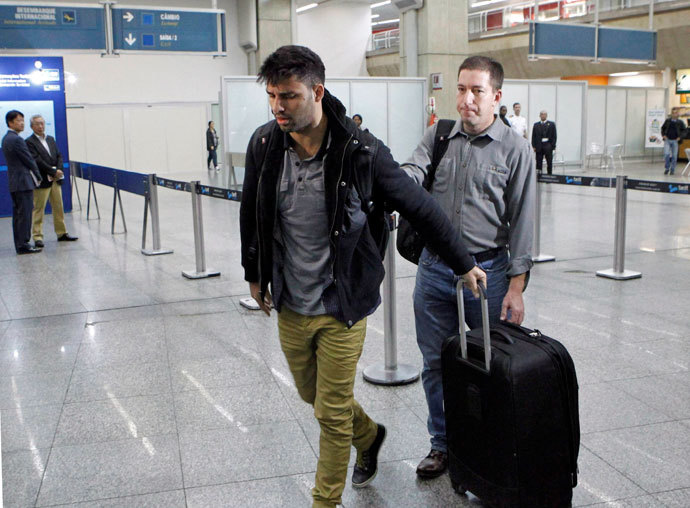 "The disturbing thing about the way they treated Miranda was the use of this terror act, and there is a little noticed section there, Schedule 7, which effectively suspends all the normal checks and balances that you would have if you were arrested in the Heathrow car park," he added.
Rusbridger believes there are "confusions in law" when it comes to where you are when you're in a transit lounge and "whose laws you apply to."
The UK created this "lawless bit of Britain" over a decade ago, according to the editor. It is a place "where anybody can be questioned for up to nine hours without access to a solicitor and where all your belongings can be confiscated and there's nothing you can do about it," he said.
Financing Miranda's lawsuit 
Rusbridger revealed that the Guardian is funding Miranda's legal actions as he seeks a judicial review of the legal basis for his detention and assurances that the property seized from him by police will not be examined.
"The Guardian is supporting that action and we are supporting that in terms of financing it, because David Miranda was acting on behalf of Glenn Greenwald at the time that he was detained. I think it's a good thing to challenge that law and see exactly why terror and journalism are being aligned in this disturbing way."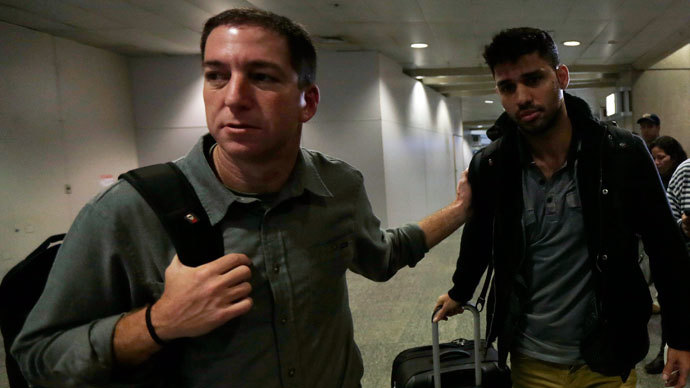 "Miranda wasn't really on assignment, he is Glenn Greenwald's partner and Glenn Greenwald is a very busy man and he assists Glenn in his journalistic work. And he was acting as a messenger or intermediary in a way that is difficult for Glenn at the moment because he's got a lot of work to be doing in Brazil and I think he's also a bit nervous about traveling at the moment."
'The best choice was to destroy hard drives'
Rusbridger also explained that he chose to destroy the Guardian's hard drives instead of complying with the government because he wanted to avoid a legal dead-end, where the paper would be prevented from publishing Snowden's leaked documents.
"We were faced effectively with an ultimatum from the British government that if we didn't hand back the material or destroy it then they would move to law," he said. "That would mean prior restraint, a concept that is anathema in America and other parts of the world, in which the state can effectively prevent a publisher from publishing, and I didn't want to get into that position."
Rusbridger revealed in an article posted on the British newspaper's website on Monday that intelligence officials from the Government Communications Headquarters (GCHQ) told him that he would either have to hand over all the classified documents or have the newspaper's hard drives destroyed.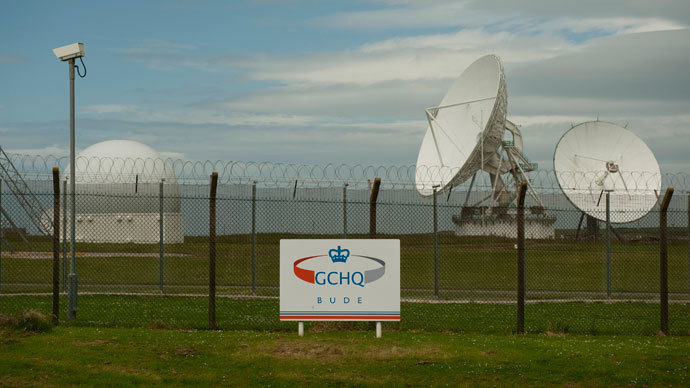 Rusbridger told security officials that the Guardian had other copies in America and Brazil, "so they wouldn't be achieving anything."
"But once it was obvious that they would be going to law, I would rather destroy the copy than hand it back to them or allow the courts to freeze our reporting."
"I don't think we had Snowden's consent to hand it back and I didn't want to help the UK authorities know what he had given us. So to me I was not going to hand it back to the government and I was happy to destroy it because it was not going to inhibit our reporting, we would simply do it from America and not from London."
Rusbridger described the UK as being "genuinely torn" during negotiations.
"To begin with they were reasonable conversations, it was a reasonable dialogue and all I can say is that at some point something changed and that switched into a threat of legal action. I don't know what changed or why they changed, I imagine there were different conversations going on within the security apparatus within Whitehall and within Downing Street and at some point a message came to me that we had had our fun and that the time had come to return the documents." 
Revealing the destruction of hard drives
Rusbridger told The Huffington Post that the Guardian could not reveal the destruction of the hard drives earlier because of "operational reasons."
"Having been through this and not written about it on the day for operational reasons, I was sort of waiting for a moment when the government's attitude to journalism – when there was an issue that made this relevant," Rusbridger said.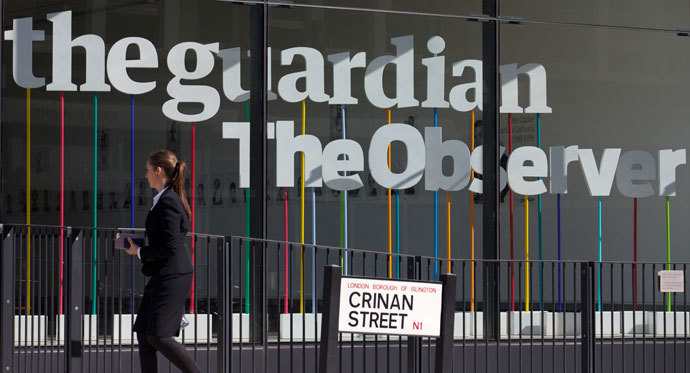 The editor believed that moment was Miranda's detention.
"The fact that David Miranda had been detained under this slightly obscure schedule of the terrorism act seemed a useful moment to write about the background to the government's attitude to this in general," he said.
When asked why the Guardian did not devote a front-page article to the issue, Rusbridger said "it was a personal take really."
"I felt this was a piece of background that readers ought to know about it, but I wanted to write about it in my voice instead of putting in a news story."
"It wasn't immediate news…it felt more natural to write about it in a more discursive way," he added. 
'On a road to total surveillance'
The Guardian editor highlighted that in this age of "mass collection of millions of emails, details of phone calls, texts...the business of reporting securely and having confidential sources is becoming difficult."
"Journalists should be aware of the difficulties they are going to face in the future because everybody in 2013 leaves a very big digital trail, which is very easily accessed."
Snowden risked his own freedom to draw attention to the "degree to which we are on a road to total surveillance, we are not there yet, but in these documents there is the stated ambition to scoop up everything and save it all and to master the internet."
Rusbridger argued that the UK faces the danger of being "complacent about what is being revealed."