Guardian journo barred from entering Russia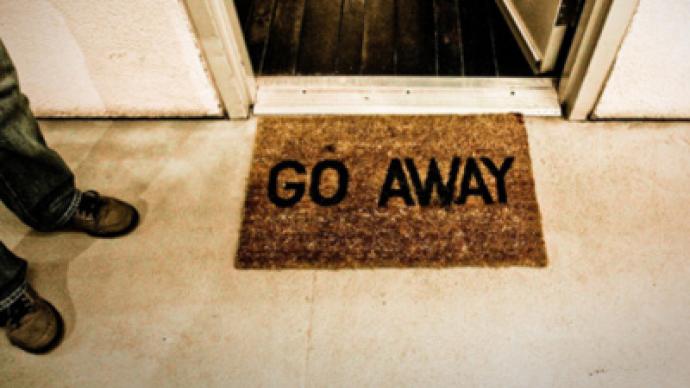 Luke Harding, a journalist working for the Moscow branch of the British newspaper The Guardian, has been denied entry to Russia because he violated a series of labour laws concerning foreign correspondents, the Ministry of Foreign Affairs explained.
In particular, the Ministry says that while in November 2010, Harding got his journalist accreditation prolonged, he left for London without receiving his foreign journalist's licence, although he knew he had to do that. "No one has cancelled his visa. It is valid until May of this year," said Foreign Minister Sergey Lavrov. "He was informed about numerous breaches of regulations which he signed when he received accreditation as a journalist working in the Russian Federation. He used it to visit an area where an anti-terror operation was underway without notifying the Russian Security Service. He visited border areas where the access of foreigners was limited. He admitted his mistakes and asked us to prolong his visa until May as an exception for family reasons. He simply behaved in the wrong way and failed to observe basic regulations which have been in effect since 1994."The ministry also said that if he follows the rules common for all foreign journalists, there will be no problem for him to return to Russia.On Monday, Harding was not allowed to return to Russia after a two-month absence and sent back to Britain. His Russian visa has been canceled, reports The Guardian.A source in a Russian law enforcement agency confirmed to RIA Novosti news agency that Harding has been put on the list of persons whose presence in Russia is unwelcome. Several bodies, for instance, the Federal Security Service (FSB), have the privilege to do so on security grounds and are not required to provide any explanation.However, the Guardian newspaper and Harding himself believe he has been expelled for writing on the WikiLeaks files relating to Russia.The Guardian's Editor-in-Chief, Alan Rusbridger, called the expulsion "a very troubling development with serious implications for press freedom." He added that the newspaper is in contact with the British Foreign Office regarding the situation.Luke Harding's most recent publications were on WikiLeaks' website materials and the trial of the site's founder, Julian Assange. He co-authored a book on the story, which was published in January.Earlier in 2007, a journalist of the Russian version of The New Times magazine was denied entry to Russia. Natalia Morar was expelled to her homeland of Moldova. Together with her husband and colleague, they tried to contest the refusal in several courts, but failed. She later came under the media spotlight during riots in Moldovan capital Chisinau in 2009, when she allegedly helped organize the violent anti-government protests.
You can share this story on social media: