Grenade blast claims three in St Petersburg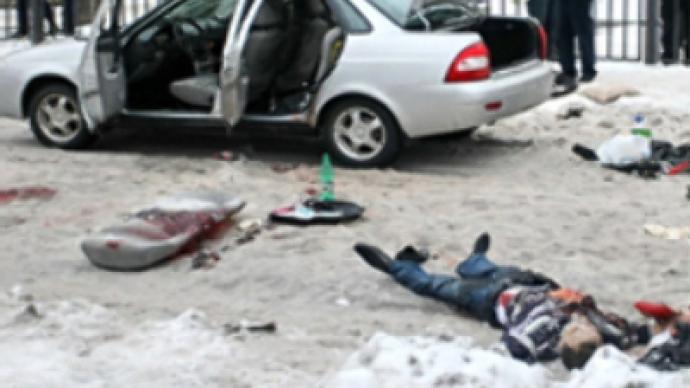 Three people, including a child, have died in a car blast near a subway station in Russia's second largest city, St. Petersburg. One person was injured. According to preliminary investigations, the explosion was caused by a hand grenade.
The police have ruled out any terrorist involvement.
It's believed the hand grenade went off in a pocket of one of the passengers of a Lada Priora car.
The incident happened at around 8:55 a.m. on Tuesday some 50 metres from the Udelnaya metro station, where the car was parked.
Two passengers, including a four-year-old girl, were killed at the scene, and a woman died later.
The driver, a 22-year-old man, was taken to hospital and is said to be in a critical condition.

A criminal case has been opened.
You can share this story on social media: