Extremely rare 'green bean' galaxy discovered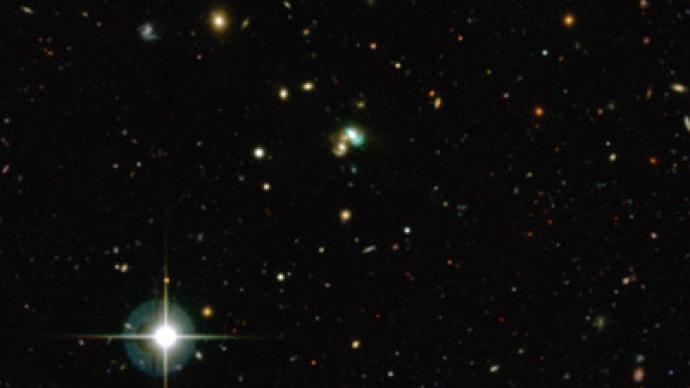 Astronomers have spilled the beans on a new galaxy and it's turned out to be green. The multi-national Gemini Observatory has discovered rare galaxies with a weak black hole at the centre which they call 'green bean' because of the color.
Most galaxies have a black hole which sucks in matter at their core. These newly discovered 'green bean' galaxies have less active black holes which give off ionized gas which gives them a green hue. The astronomers think the color could signal star formation. Mischa Schirmer at the Gemini Observatory was the first to notice an unusual green spot while looking for galaxy clusters using their telescopes in Chile and Hawaii. With the help of European scientists the researchers began scanning the stars looking for similar galaxies. Out of the hundreds of billions of galaxies in the Universe the scientists have only found 16 of the 'green bean' variety. They are one of the rarest objects in the universe, and it's estimated there will be on in a cube of space with a side measuring 1.3 billion light years.  Schirmer says discovering a new galaxy class is a very inspiring "once-in-a-lifetime event," he believes it's an "astronomer's dream come true".
You can share this story on social media: