Grave of famous novelist's mother desecrated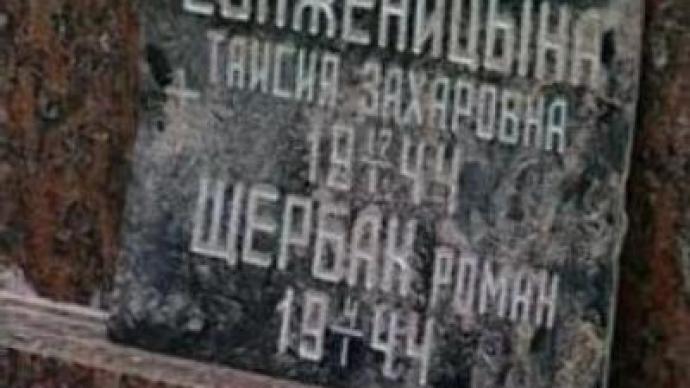 Vandals have desecrated the grave of novelist Aleksandr Solzhenitsyn's mother. The burial site in Russia's Stavropol region was damaged on the anniversary of Taisiya Solzhenitsyna's death.
A stone cross on her grave was taken down and smashed.Taisiya spent the last three years of her life in the Stavropol region, before her death in 1944. Aleksander Solzhenitsyn is a Nobel literature Prize winner and a survivor of GULAG prison camp.
You can share this story on social media: