Grandson defends Stalin's "good name"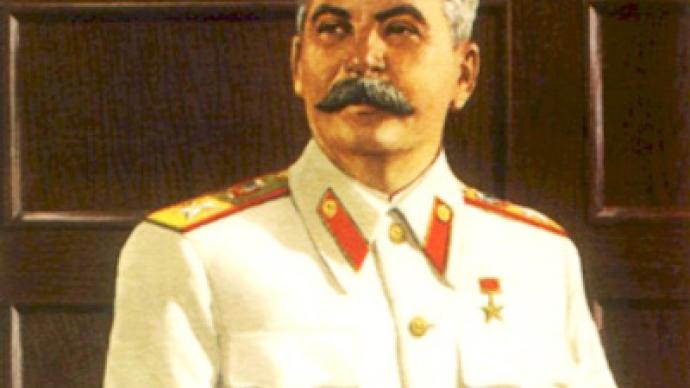 The grandson of the notorious soviet leader Joseph Stalin has sued a Russian newspaper for allegedly slandering his ancestor. But the newspaper is only happy.
Evgeny Dzhugashvili was offended by an opinion piece published in the special edition of the Novaya Gazeta on June 22. The article elaborated on the Katyn massacre, the mass killings of Polish prisoners by the infamous NKVD, and put the blame for the crime on the communist leadership of the country, and specifically Joseph Stalin, who signed the decision to carry out the shootings.
The author called the dictator "a bloodthirsty cannibal" and said that he and the NKVD agents "are bound by much blood and the gravest of crimes, most committed against their own people."
In the lawsuit, Stalin's grandson demands that the newspaper retracts some of the statements voiced in the article, Nadezhda Prosenkova, a spokesperson for Novaya Gazeta, told the media. He also wants compensation of more than $30,000.
"In a way we are glad that it happened, because we've launched an action called 'Court for Stalin'. Not we alone, but lawyers, historians and human rights activists are calling for a trial of Stalin for war crimes," the newspaper's chief editor, Sergey Sokolov, told Interfax news agency. "There is serious evidence which made our journalist make his statements, and we believe this trial will help make a legal judgment on Stalin's guilt for the repressions."
Evgeny Dzhugashvili is the son of Stalin's son Yakov Dzhugashvili, who was taken prisoner by Nazi Germans and later died in captivity. He is a consistent defender of his grandfather's legacy, claiming the country thrived under his rule. He had a brief political career in Russia, unsuccessfully running in the parliamentary election in 1999. He also headed a leftist political party in Georgia in early 2000s.
The court hearings on the case are to start in late August.
You can share this story on social media: