Govt denies hacker ruined TV link-up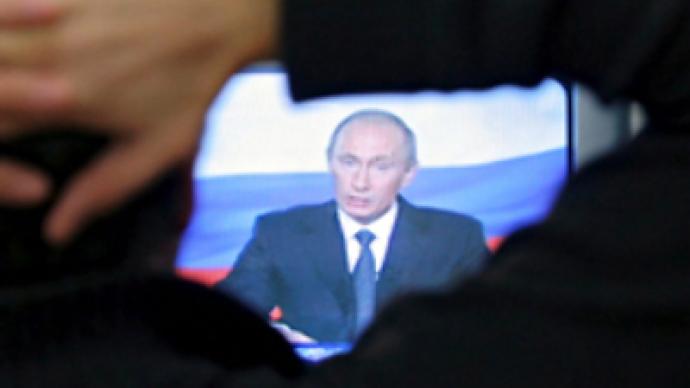 The Prime Minister's office is denying reports that an IT specialist in the Moscow region blocked a live TV link-up between Vladimir Putin and Economic Development Minister, Elvira Nabiullina.
The Prime Minister's press secretary Dmitry Peskov told the Kommersant newspaper that the government hadn't planned any TV link-up that day.
Russia's media claim the teleconference was due to go ahead on May 27, but was cancelled after 32-year-old IT-specialist, Petr Akimov, blocked one of the local area networks in the Moscow region.
The breakdown meant local citizens had no access to the internet for several hours. Interestingly, a source at the Ministry of the Interior said Prime Minister Putin also suffered from a loss of connection.
Meanwhile, a criminal case has been filed against Petr Akimov, who is been put on a federal wanted list.
You can share this story on social media: