Gorbachev and Rowling invited to work at Russian billionaire's newspaper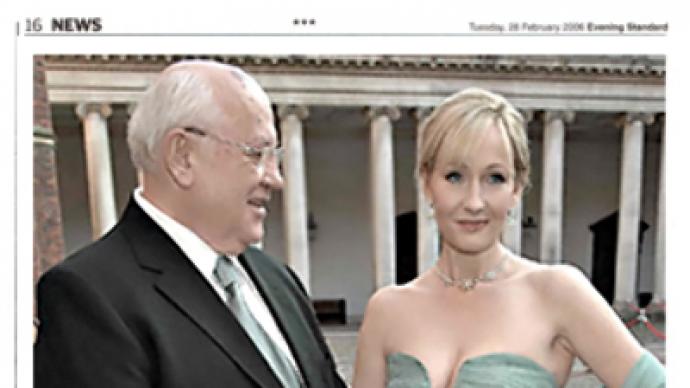 Russian billionaire and new owner of the Evening Standard Aleksandr Lebedev wants both the last Soviet President Mikhail Gorbachev and Harry Potter author J.K. Rowling to work for his newspaper, The Telegraph reports
According to Lebedev, Mikhail Gorbachev, who visited the Evening Standard headquarters on March 12, has already given a tentative agreement to take the job.
Lebedev and Gorbachev together own 49% of the stakes of Russian Novaya Gazeta newspaper. They also announced their plans to create a political party to take part in 2011 parliamentary elections in Russia.
The reaction of J.K. Rowling, who was named the 12th richest woman in Britain in 2008 Sunday Times Rich List, is not yet known.
The billionaire also revealed his plans to put a part of the Evening Standard's stakes on sale.
Former KGB agent Aleksandr Lebedev paid just one pound for a 75.1% stake in London's Evening Standard newspaper last January. He became the first Russian to own a leading UK newspaper.
The newspaper was experiencing serious financial problems due to the world financial crisis, but Lebedev's offer saved the long-running periodical from destitution.
You can share this story on social media: