Iran to block Google, Gmail over 'Innocence of Muslims'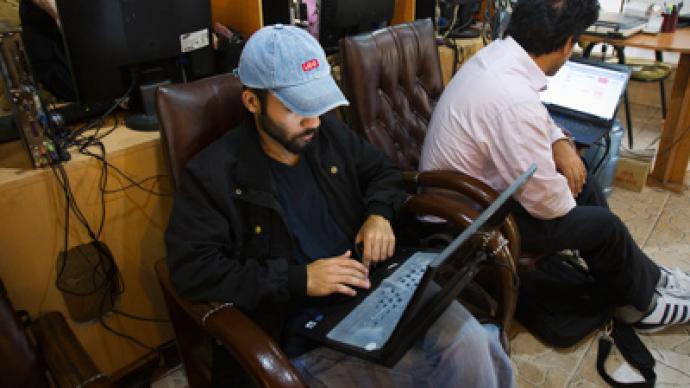 Tehran is set to block access to Google and Gmail in Iran as a response to the anti-Islam film which has already triggered worldwide protests.
Iran has restricted access to the Google search engine and Gmail. The move by the Iranians coincides with protests throughout the Muslim world – including Tehran – against an anti-Islamic film posted on Google's video sharing site YouTube. A deputy government minister announced the ban on Sunday on state television."Google and Gmail will be filtered nationwide and will remain filtered until further notice," said Abdul Samad Khoramabadi, an advisor to Iran's public prosecutor's office. Google services which require a secure SSL [Secured Sockets Layer] are already reportedly out of service in Iran. Data issued by Google showed that traffic in Iran was substantially down Monday, compared to the rest of September.However, the unsecured version of the site, which is much easier to eavesdrop on, remains accessible. Users can access Gmail accounts by using virtual private networks (VPNs), which allow them to surf the web behind heavily encrypted firewalls.Many Iranians, including school children, regularly use VPNs to bypass government restrictions on blocked Western websites. The decision to filter Google and Gmail coincides with Iranian government plans to launch the initial phases of a national internet, an Iranian wide network, which will substitute services currently run through the World Wide Web. The project has prompted fears that the Iranian authorities might be planning to pull out of the global market, but some experts believe the main reason they are creating it is to secure sensitive military and banking data from the outside world. An Iranian IT expert told British newspaper The Guardian earlier in the year that, "Iran has fears of an outside cyber-attack like that of Stuxnet and is trying to protect its sensitive data from being accessible on the World Wide Web."Stuxnet was a computer worm designed to sabotage Iran's uranium enrichment process, which hit the country's nuclear industry in 2010. The websites of many Western media outlets such as the BBC and CNN are already blocked in Iran. Facebook and Twitter are also often censored.But many Iranians have voiced their dismay at the government on social networking sites like Twitter. Golnaz Esfandiari, who has a blog called Persian Letters on the Radio Free Europe website, tweeted, "By blocking Gmail/Google, Iran government punishes its own people over anti-Islam movie. Most Iranians have not seen it/don't care."Iran is widely considered to be one of the most censored countries in the world.
You can share this story on social media: