Houston, Gangnam, Sandy, biggest Google trends in 2012
Published time: 12 Dec, 2012 22:10
Edited time: 13 Dec, 2012 02:10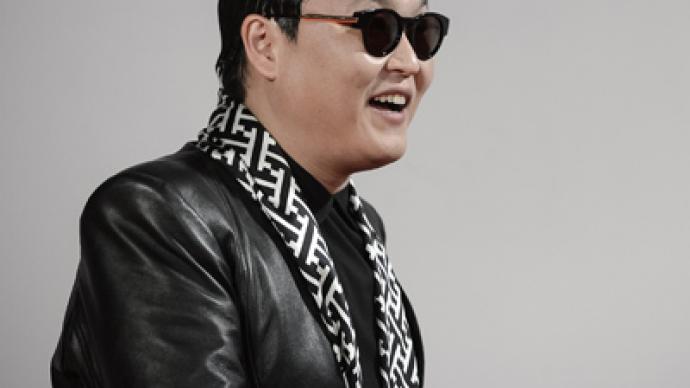 Deceased singer Whitney Houston, YouTube music video Gangnam Style, and Hurricane Sandy were the three searches that grew most in popularity on Google during 2012, the company has announced.
The California-based company trawled through 1.2 trillion searches in 146 languages – taking out spam and repeat queries – to identify the definitive trends of the year.
The man straddling across the most categories is undoubtedly PSY, the South Korean author of satirical rap song Gangnam Style, which has become the most watched online video in history.
Key searched-for events included the Olympics in London, the release of scandalous pictures showing a topless Kate Middleton, the future Queen of England, and the arrest of Pussy Riot, the Russian political performance group.
Other than the ubiquitous Duchess of Cambridge, other people who rose to prominence include Felix Baumgartner, the man who jumped from the stratosphere with a parachute, war criminal Joseph Kony, and Jeremy Lin, the out-of-nowhere Chinese-American basketball sensation, who sparked Linsanity, an entire phenomenon named after him.
At the same time, in the US Lin still languished behind two established stars, Lebron James and Kobe Bryant in the overall searches, as opposed to the biggest increase from last year.
In Google's home country, the two most popular films were the teen survivalist drama The Hunger Games and Prometheus, the convoluted prequel to the Alien franchise, which had many rushing to find explanations online.
The most popular questions starting with "How to…" were "How to love?" and "How to rock?".
Meanwhile, in Britain, Euro 2012, the continental football championship, grew more in popularity than the Olympics, while the most searched-for UK Olympian was tennis player Andy Murray, who won Gold.
Gigot d'Agneu – Leg of Lamb- was the most popular dish searched for in France, followed by US cultural import "hamburger" in second place.
Among popular Russian questions, number one was "How to be kinder?" and "What is Bro?" referring to slang borrowed from English.
Google is responsible for nine out of ten searches by internet users worldwide.