Google faces UK class action over secret iPhone tracking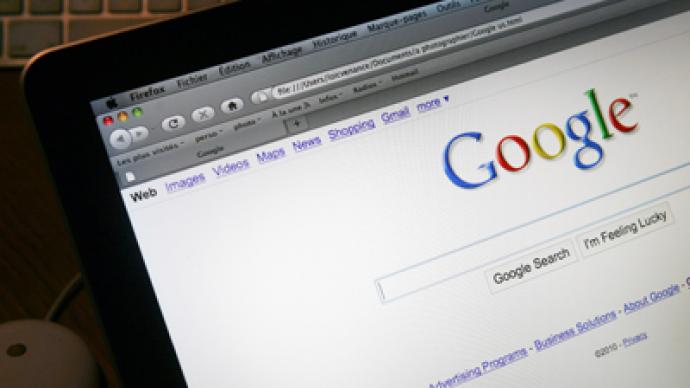 Google is embroiled in its biggest privacy battle yet in the UK over reportedly tracking users' online habits. At least 10 UK citizens began legal action with dozens more lining up. According to media estimates up to 10 million Britons could join in.
Google is accused of evading security settings on Apple's devices and Safari's web browser in order to keep tabs on people's online preferences. This is the first group claim over privacy issues that the tech-giant is facing in the UK, the lawyer behind the action Dan Tench told The Guardian. "It is particularly concerning how Google circumvented security settings to snoop on its users. One of the things about Google is that it is so ubiquitous in our lives and if that's its approach, then it's quite concerning," Tench said. On top of that there are plans in the works to launch an umbrella privacy action suit, which could potentially bring in millions of people in the UK.Google executives reportedly received a letter from two users prior to the launch of legal proceedings. The tech-giant is being sued for breaches of privacy and confidence, computer misuse and trespass, and breach of the Data Protection Act of 1998.Claimants want Google to reveal how much data was secretly collected, for how long, and how the information is being used.The point of the claim is not to make money off Google, but to send a message, argued a privacy campaigner working on the legal claims, Alexander Hanff."This lawsuit is about sending a very clear message to corporations that circumventing privacy controls will result in significant consequences. The lawsuit has the potential of costing Google tens of millions, perhaps even breaking 100 million pounds [US$15.7 million] in damages given the potential number of claimants – making it the biggest group action ever launched in the UK," Hanff says.Some users responded by creating a Facebook group titled 'Safari Users against Google's Secret Tracking' to gather support for the new claims against Google. The page promises to hold Google responsible for any privacy breaches.The group was set up "to provide information for anyone who used the Safari internet browser between September 2011 and February 2012, and who was illegally tracked by Google," reads the group's statement. "Any users in the UK may have a claim against Google for this breach of their privacy. Other users, who have set up this group, are taking action against Google to hold them to account."The page was created only a day ago, but it already garnered over one hundred 'likes'. One Facebook user, Vitor Costa, commented on the secrecy aspect behind Google's privacy breaches, questioning "what they are doing with this information."The legal action follows a US ruling that approved a $22.5 million fine to penalize Google for a privacy breach between summer 2011 and spring 2012. The fine resulted after allegations that Google secretly kept tabs on millions of Safari web users, while leading them to believe that their online activities could not be traced as long as they did not change the browser's privacy settings. The FTC came to the conclusion that Google's stealth tracking (which allowed the company to bypass Safari's settings) contradicted its own privacy assurances. Google is not new to privacy violation accusations. In the past it faced many allegations such as, keeping tabs on Wi-Fi users with its StreetView cars and privacy failures of the Google's previous social network, Google Buzz. Also, European Union lawmakers have been continuing to pressure Google to boost personal security controls and limit the collection of data without users consent.But new Google services such as Conversations API, which merges offline consumer info with online intelligence, allowing advertisers to target users based on what they do at the keyboard and at the mall, only raise more privacy-based questions.
You can share this story on social media: