Global warming is to blame for abnormally warm weather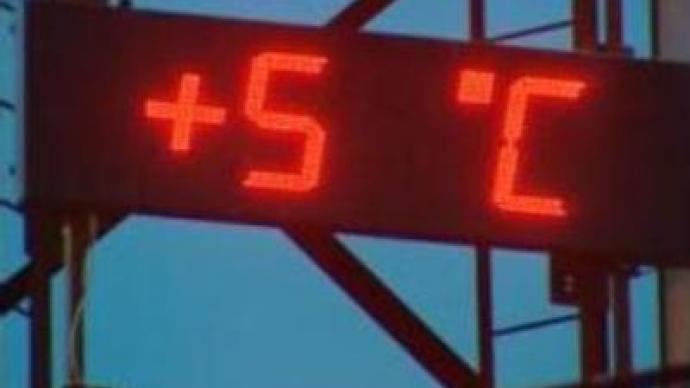 Meteorologists can't explain why the weather is so abnormally warm this December in Moscow. They say at least 30 years are needed to track the trends before drawing any scientific conclusions. But some experts are confident global warming is to blame.
"Such a warm December with so many warm days in a row hasn't been recorded in over more than one hundred and twenty years of meteorological observations. Even the 1898 maximum temperature of 6.6 degrees above zero was beaten,"
says Aleksandr Bedritsky, Director of Russia's meteorological bureau.Most people think of Moscow as a city covered in snow in winter. But this year the weather has broken all stereotypes by presenting Muscovites and the capital's visitors with weeks of warm and snow-free days.Over the past ten years the average winter temperature has increased by one degree Celsius – the same as for the entire twentieth century. And it keeps going up.The prolonged autumn has already affected flora and fauna in the country's central region. Brown bears at Moscow zoo are refusing to hibernate and birds have started mating games. Even daisies and purple violets have been seen in and around the capital.But humans seem to enjoy the European-like weather, although many are wishing for some snow for New Year's Eve.Forecasters say that in a week the weather will return to normal – around minus 4 or 5 degress Celcius during the day in the central region of the Russian Federation. And rain will finally make way to snow.
You can share this story on social media: