Ghana celebrates 50 years of independence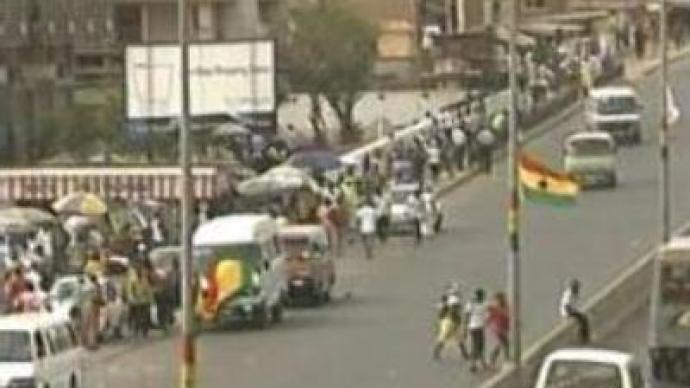 Ghana is celebrating 50 years of independence. It was the first sub-Saharan African nation to rid itself of colonialism, sparking a movement that quickly swept the continent.
Flags and bunting line the streets of the capital Accra. The celebrations in this small nation commemorate an important moment in the ending of European colonialism.Yet with poverty still rife, some are questioning $US 20 MLN being spent on festivities over the next year. The nation was formally created by the British from the merger of 2 colonies – the gold coast and the Togo land Trust territory, although British domination lasted less than half a century.President Kwame Nkrumah declared Ghana a republic in 1960 and himself "President for life". He was soon removed by a military coup.
"His struggle was not in vain and certainly have now embedded itself, become inscribed within the ethos and thinking of African states,"
said Dr Igbal Jazzby from the University of South Africa.Military rule brought dark times, with the constitution suspended in 1981.Ghana has faced political repression, military dictatorship and economic collapse but since 1992 it's been seen as an example of stability in a continent struggling to benefit from its independence.
You can share this story on social media: