'Cold War' spying: France, Germany want explanation for US leaks ahead of trade talks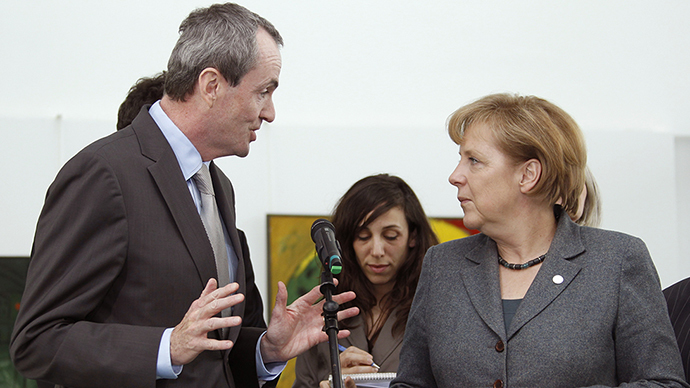 French President Francois Hollande has told the US to immediately stop spying on European institutions after reports emerged of US surveillance of European Union diplomatic missions. Germany said such "Cold War-style behavior" was "unacceptable."
"We cannot accept this kind of behaviour between partners and allies," Hollande told journalists on Monday. "We ask that this immediately stop."
"There can be no negotiations or transactions in all areas until we have obtained these guarantees, for France but also for all of the European Union, for all partners of the United States," Hollande added.
His statement was reportedly a reference to upcoming talks between the US and EU, which will be aimed at creating the world's largest free trade zone.
The meetings are scheduled to take place next week, but French Minister of Foreign Trade Nicole Bricq said the talks could be jeopardized.
"This is a topic that could affect relations between Europe and the United States," she told AFP. "We must absolutely re-establish confidence...it will be difficult to conduct these extremely important negotiations."
Hollande said he asked French Foreign Minister Laurent Fabius to get in touch with US Secretary of State John Kerry immediately "to get all the explanations and all the information." 

Meanwhile, Brussels has summoned US the ambassador to Belgium, Howard Gutman, to give an explanation for the alleged spying, Belgian Foreign Minister Didier Reynders told Belgian television channel VRT.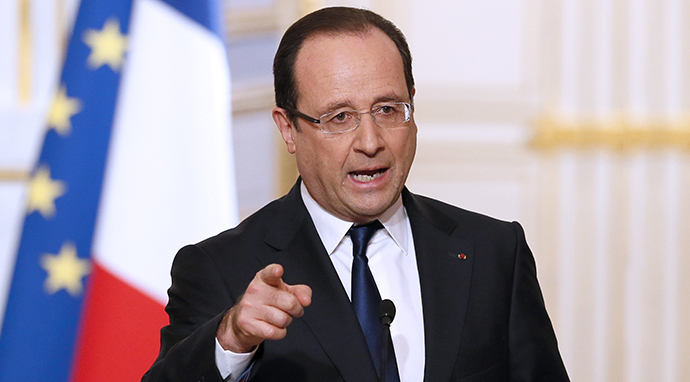 The German government also summoned the US ambassador to Germany, Philip Murphy, to Berlin on Monday to explain the incendiary reports.  Chancellor Merkel's spokesperson said the government wants "trust restored." 
"If it is confirmed that diplomatic representations of the European Union and individual European countries have been spied upon, we will clearly say that bugging friends is unacceptable," said spokesman Steffen Seibert.

"We are no longer in the Cold War," Seibert added.

Germany is pushing for the formation of a US-EU trade agreement which would encourage economic growth. However, Seibert stressed that "mutual trust is necessary in order to come to an agreement." 
French Foreign Minister Laurent Fabius also spoke out against the alleged spying program, calling for an explanation "as quickly as possible."
German publication Der Spiegel reported on Sunday that the US National Security Agency (NSA) had bugged EU offices in Brussels, New York and Washington. The reports were based on data released by CIA fugitive Edward Snowden, who is currently believed to be held up in the transit zone of Moscow's Sheremetyevo Airport awaiting an answer on his asylum plea to Ecuador.

Following the release of the report, the president of the EU parliament demanded an explanation from Washington, stressing that if the allegations were true there would be significant backlash on US-EU relations.
"I am deeply worried and shocked about the allegations of US authorities spying on EU offices," said the President of the European Parliament Martin Schulz.
The EU commissioner for justice, Viviane Reding, also intimated that bilateral trade discussions may be put on hold while the accusations are investigated.
"We cannot negotiate over a big transatlantic market if there is the slightest doubt that our partners are carrying out spying activities on the offices of our negotiators," she said.

There have also been calls from French and German politicians for their governments to grant asylum to Edward Snowden.

'Not unusual'
In the wake of European outrage, US Secretary of State spoke out in defense of the US, maintaining that the mass surveillance of allies was "not unusual."
"Every country in the world that is engaged in international affairs of national security undertakes lots of activities to protect its national security and all kinds of information contributes to that," said Kerry at a press conference. He said he would make no further comments on the matter until he was fully aware of the facts.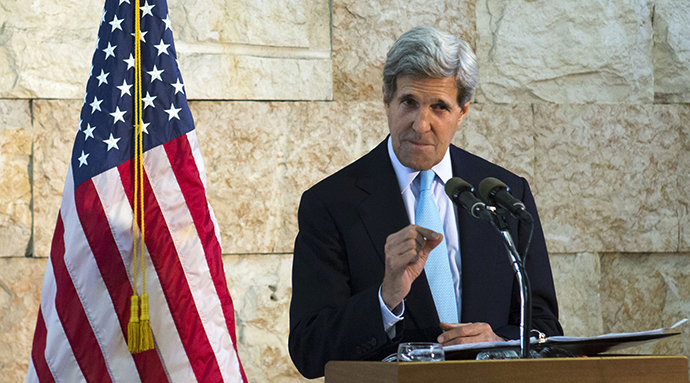 Former CIA employee Edward Snowden released a trove of classified data in May, blowing the whistle on the mass US surveillance program, Prism, and inciting the ire of civil rights groups.
WikiLeaks founder Julian Assange warned the US that no matter what befalls Snowden NSA secrets will continue to be revealed to the public.
"There is no stopping the publishing process at this stage," he told ABC News program 'This Week,' while holed up in the Ecuadorian embassy in London.
"Great care has been taken to make sure Mr. Snowden cannot be pressured by any state to stop the publishing process," Assange added.
WikiLeaks has been reportedly aiding Snowden in his asylum plea to the Ecuadorian government, providing him with legal aid and advice.
You can share this story on social media: