Germany slates `neo-Nazi` number plates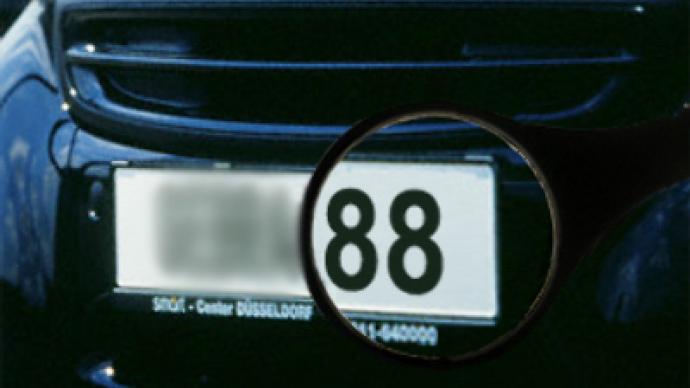 The use of personalized car number plates in Germany has come under scrutiny as an increasing number of such plates are being used as a tool to express neo-Nazi sympathies.
In Germany, the buyer of a new car is given the choice to personalize the number plate when registering the vehicle. But the policy is under review, as right-wing extremists are believed to be increasingly finding ways to exploit the system.
Extremists are abusing the system by choosing letters and numbers that bear reference to right-wing ideology, said officials in the Brandenburg region. In a recent paper about the predicament, the Brandenburg Constitutional Protection Authority warned that Neo-Nazis use the plates to subtly express their political beliefs and identify each other.
The combinations range from unambiguous initials, such as AH standing for Adolph Hitler, to more complex codes where numbers represent certain letters in the alphabet. For instance, the number 88 stands for HH meaning Heil Hitler, and the number 18 may be a reference to the infamous 18-word motto of the neo-Nazis.
Vehicle registration authorities have been told to overhaul their policies concerning the personalization of number plates. The German government is considering an outright ban of certain combinations that could have taboo connotations.
The possible crackdown on 'suspicious' number plates may affect thousands of innocent car owners, who would instantly become suspected right-wing sympathizers, the authorities admit. They may also fall victim to overzealous 'witch hunters' attacking alleged neo-Nazi supporters' vehicles.
Gabrielle Pickard for RT
You can share this story on social media: