​German village threatened by brown coal mining
The tiny German village of Atterwasch (population: 241) near Poland may soon disappear from the map once and for all. Swedish energy giant Vattenfall is looking to relocate the villagers to strip-mine the ground underneath for brown coal.
According to Energiebilanzen, an association of energy lobbies and research institutes that monitors energy consumption, last year the amount of energy produced from coal in Germany rose to its highest since the 1990s.
That's despite a national campaign to shift to greener sources of energy and move Germans to renewable energy. But things changed after Germany hastily closed 40 percent of its nuclear capacity in 2011, in response to the Fukushima disaster.
Germany currently gets nearly 25 percent of its electricity from solar and wind, with the goal of 80 percent renewables by 2050. Given that weather-dependent means of renewable energy production, such as solar and wind power, are unreliable, Germany is determined to fill in the growing power gaps with the help of coal.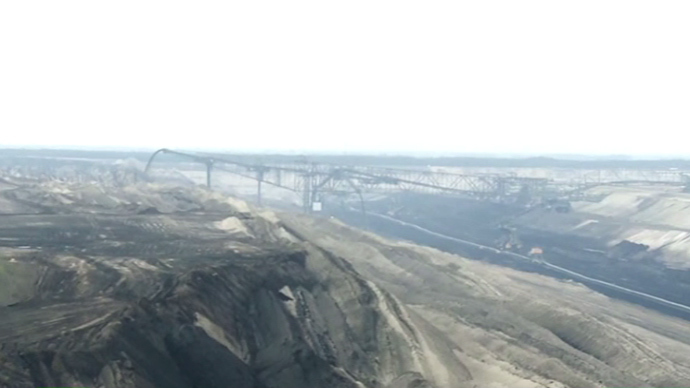 The estimated 250 million tons of brown coal is threatening to wipe Atterwasch and two neighboring villages in eastern Germany off the map.
More than 900 villagers are at risk of being displaced, according to RT's Lucy Kafanov, who visited the place. The Swedish energy giant wants to double the size of an open cast mine in the area.
Vattenfall, which owns four of the "dirty 30" most polluting power stations in Europe, needs more lignite (brown coal) for its power plant. Residents have launched a campaign to keep the diggers at bay, but there may not be enough energy to keep up the fight.
"Our legislation protects the interests of coal mining industry. And the coal industry managed to convince politicians that if the country abandons coal there'll be major problems with electricity supply," Thomas Burchardt, a spokesperson for local initiative Klinger Runde told RT.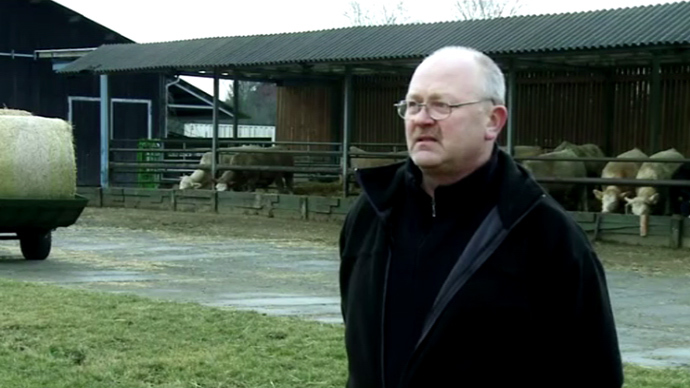 Some residents fear that history may be repeating itself. Thousands of villages in this region were resettled after WWII, when the communist government depended on brown coal to power its cities and factories.
"It makes me furious, just furious," Atterwasch resident Rolanol Lehmann told RT. "First the government comes in and starts developing alternative sources of energy and now we've come back to brown coal. I feel very disillusioned. We simply cannot go back to old practices."
A definitive decision has yet to be made on the residents' fate. Although the Swedish company has pledged to recreate Atterwasch elsewhere, for most villagers surrendering their land is not an option.
"My ancestors fought in the 30-year war with Sweden in the 17th century and they defended this land. And I will also stand firm and fight for my land," Ulrich Schulz, whose family has owned a farm in Atterwasch since 1560, told RT.
"I cannot imagine what happens if I lose this battle," he said.
You can share this story on social media: