Germans seized in Kosovo spy scandal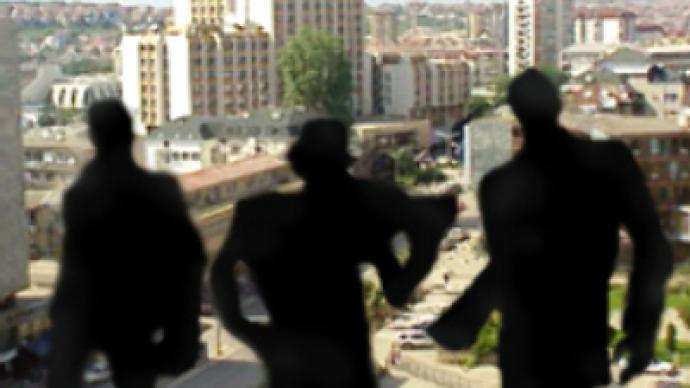 Three German citizens have been detained in Kosovo for allegedly throwing explosives at the EU office in the capital Pristina. Sources in the German media claim the men are undercover intelligence agents.
The three were arrested last Wednesday on suspicion of being involved in the incident on November 14 when bombs were thrown at the International Civilian Office, the bureau of EU Special Representative Pieter Feith. The blast caused minor damage to the building, but nobody was injured.
On Sunday a Kosovo judge ordered that the three Germans be detained for 30 days. They face terrorism charges that could carry sentences of up to 20 years.
Meanwhile, German weekly Der Spiegel said the three worked for the German intelligence agency BND. The newspaper said they had been examining the scene of the explosion, but had not been involved in it.
German officials confirmed the detained people were Germans but did not comment on the claim that they were intelligence agents. A government source said on Monday that the idea of German state involvement in terrorist attacks abroad is ludicrous.
The incident at the EU office came just days after the Kosovan government rejected a plan for the deployment of an EU police and justice mission, EULEX, proposed by UN Secretary General Ban Ki-moon.
The 2,000 strong force was meant to replace shrinking UN peacekeepers mission, but Pristina resisted a Belgrade-sponsored provision in the plan that Serbian enclaves in the region would still be patrolled by UN troops.
You can share this story on social media: