German weekly in propaganda row over Ossetia conflict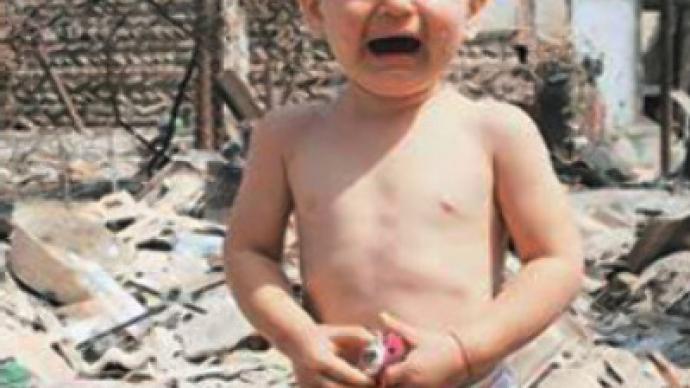 Europe's largest news magazine has been accused of propaganda by one of its own staff, who says it refused to publish pictures showing the devastation left by the Georgian military in South Ossetia. The photographer believes that the liberal German weekly
Pavel Kassin has been working for the weekly since 1990 and has never before had any problems getting his photographs published.
Last week, he and his German colleague Uwe Klussman, employed by Spiegel's Moscow bureau, were sent to South Ossetia to report on the aftermath of the war.
On his return, Pavel sent 29 pictures to the magazine's Hamburg HQ – but was shocked to find that none of them appeared in the latest issue released on Monday.
Kassin was so angry he gave an interview to the Russian daily Izvestia.
"Could it be that the most liberal, democratic and independent magazine has gone down the road of ideological one-sided propaganda?" he said. "In my view this is one of the rare cases when Spiegel has taken a pro-American stance."
In the last three issues Spiegel has given extensive coverage to the war in the Caucasus, but only a few articles have dealt with the situation in South Ossetia.
The rest have shown Georgia as a 'martyr' suffering from 'Russian aggression'. Most images featured ruined houses in the Georgian town of Gori and crushed military ships in the port of Poti.
Meanwhile, the South Ossetian capital Tskhinval, which suffered 12 hours of bombing by the Georgian military, is shown like a city living an ordinary life.
Most photographs were by correspondents of the world's leading news agencies. The weekly has also used several pictures by Russian photographers from Reuters and AP.
This year Spiegel has seen changes in its top management. Its long-time editor-in-chief Stefan Aust was replaced by two new chief editors.
You can share this story on social media: