German police clash with anti-globalization protesters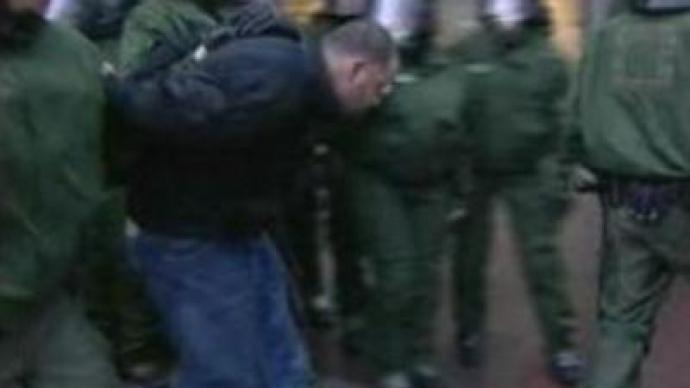 German police have used water cannon to disperse hundreds of anti-globalization protesters in the centre of Hamburg. Demonstrators have gathered ahead of this week's Asian and European foreign ministers meeting.
Earlier, Germany's Highest Court ruled that protesters are to stay at least 500 meters away from the hotel where the meeting is being held. There have been a number of anti-globalization demonstrations in Germany recently.Authorities say it could be a taste of bigger demonstrations during next week's G8 summit.
You can share this story on social media: