Georgia's reservists to be called for training every year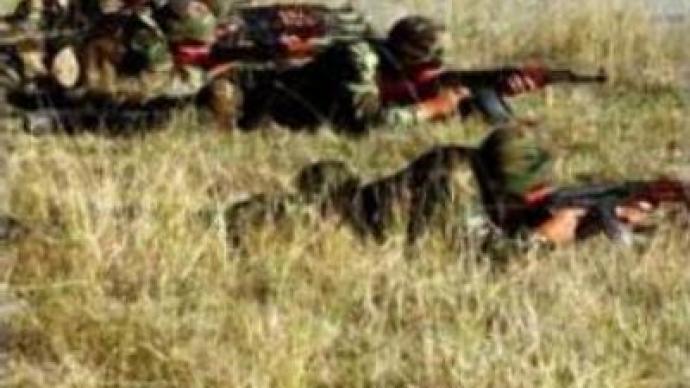 Georgian President Mikhail Saakashvili has signed a new law on the military reservist mandatory service. Every man aged 27-40 will undergo an 18-day training once a year.
The Defence ministry says that once a year every Georgian man will learn the rules of fighting and survival. Up to 20,000 reservists will be called up this year under the law. Students will be the first and will serve their 18 days according to their place of residence.
"It's a very important law for us, because a large portion of Georgian population will participate in that. It will help our army as its an additional force structure that will aid our regular army. It's a good programme,"
says Nika Rurua, Deputy Head of the Defence and Security committee.Some opposition groups find the idea ridiculous.
"I think it is silly to call for the reservists every year and especially young and inexperienced ones. In the army we need highly qualified people. What exactly these people do there? Eating and drinking for 18 days, wasting time? It's another PR campaign, nothing else,"
believes Kakha Kukava from the Democratic Front.Military experts also think that Georgia must work on improving the army rather than calling for new reservists.
"I do not think that Georgia has the well worked-out programme for its army and it is not formed well enough and now the reservists idea is not going to help anyway, there is not clear plan for it,"
says Kakha Katsitadze, an expert.The law is active from now. The first call up of the listed reservist training is due to start from April 2007.
You can share this story on social media: