Georgia's parliament condemns Russia's support for breakaway republics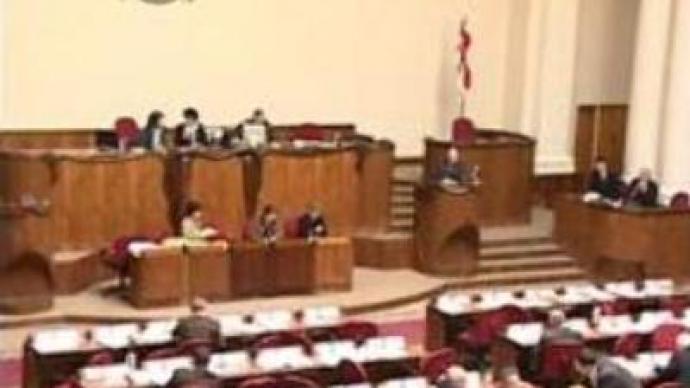 On Wednesday, the Russian parliament overwhelmingly supported the struggle for independence by Abkhazia and South Ossetia. Georgia's parliament has condemned the resolution, calling it 'extremely unfriendly'.
Georgia's parliament met to respond just a day after Russia's State Duma backed independence for the breakaway republics. They condemned Russia's position and voted on a document prepared by the Euro Integration Issues committee, which consulted widely before submitting it.The document is addressed to all of the International organisations, parliamentary assemblies, and partner countries. In it, Georgia expresses its deep concern about Russia's behaviour.The opposition said such a step form Russian Duma could be easily anticipated, yet they too helped prepare the document for parliament to vote on.
"There is nothing new or unexpected from Russia, it was a possible act from them, I do not know what out majority is going to do, but we must not be too reactive and spend a whole day in discussing this. We must continue our way,"
said David Gamkrelidze from the Georgian New Rights Party.Although Georgia doesn't see the Duma decision as a major threat to the country's territorial integrity, the Parliament said that some sort of action was needed. Georgia sees Russia as having a major role in conflict resolution and parliamentarians say such an unfriendly political gesture may cause provocation and escalate the situation in the conflict regions.
You can share this story on social media: