Georgia's breakaway republics not satisfied with talks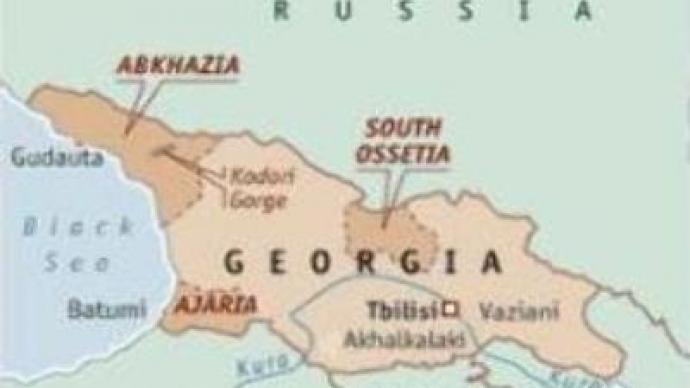 Abkhazia and South Ossetia, the two Georgian breakaway republics, are not satisfied with the current state of peaceful negotiations. Leaders of Georgia and Abkhazia have had talks in Geneva.
However, their opinions on the results of these meetings differ. Eduard Kokoity, the president of the self-proclaimed republic of South Ossetia says the talks with Georgia came to a standstill. He claims Georgia is not willing to give up its aggressive stance towards its breakaway republics.
'Neither Abkhazia nor South Ossetia will ever join NATO. Therefore Mikhail Saakashvili's latest statements make us think that Georgia is ready to accept the independence of South Ossetia and Abkhazia. We have created a commonwealth of states for democracy and people's rights and we are not planning to join any military alliances,'
the South Ossetian President said. Abkhazia is even more critical of Tbilisi's policies. After another round of talks in Geneva, the leaders of the self-proclaimed republics say that there is no progress at all.
'Only if we are sure that Georgia won't resume the armed conflict, will we trust our neighbour. Unfortunately, Georgia refuses to sign a peace memorandum. We see this document as the only guarantee that will help us in resuming talks,'
Abkhazia's Foreign Minister Sergey Shamba stated. Meanwhile, Georgia has another view on the current situation. According to the country's senior officials, they are satisfied with the way the talks are going.
'We had formal and informal meetings with the Abkhazian side where many aspects of issues were discussed, like the safety of Georgian civilians and the return of the refugees and their future security. We discussed the criminal situation and other economic and humanitarian issues. The main thing right now is to deepen the trust in each other,'
Merab Antadze, Georgian State Minister, outlined. The UN Security Council will be discussing the situation in Abkhazia in April. And even though Georgia and Abkhazia declare their openness for further negotiations, both sides have certain demands. So, any further steps in resolving the dispute will depend on whether the conflicting sides will find common ground on these problematic issues.
You can share this story on social media: