Georgian youths awarded for crossing Abkhazian border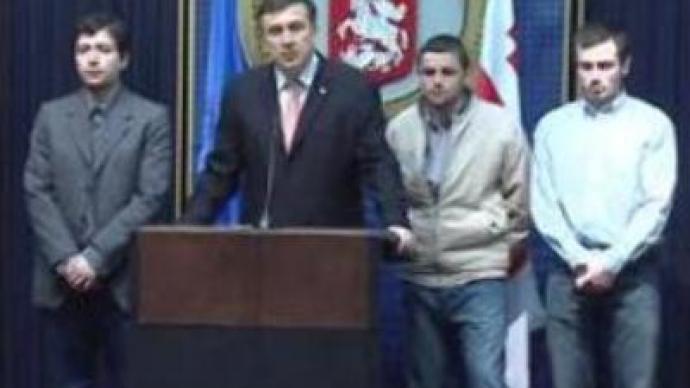 Georgia's breakaway republic, Abkhazia has released three Georgian students for illegally crossing the border. Georgian president called the students patriots and awarded them with Honour Medals – one of the highest state awards in Georgia.
Abkhazia broke away from Georgia after the collapse of the Soviet Unionin 1991. This led to a conflict with Georgia which ended in 1994, but the republic's de-facto independence hasn't been internationally recognized.Georgian President Mikhail Saakashvili said there's no border between Georgia and Abkhazia and so no one can be arrested for going from one territory to another.
"Their [Abkhazian authorities'] actions are terrorising and they are suppressing people's views. This is just another example and a link in separatism chain that takes place right now in Abkhazia,"
he stated.Abkhazian authorities say the Georgian students admitted plans to disrupt parliamentary elections in the republic.
You can share this story on social media: