Georgian refugees return to Abkhazia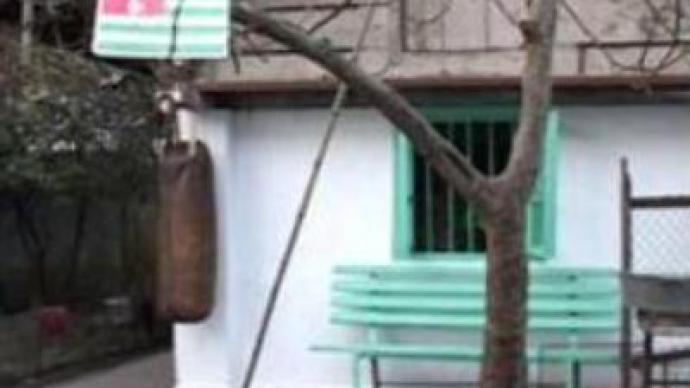 The bloody war in Abkhazia left over 3,000 people dead and destroyed relations between Georgians and Abkhazians. But now Georgians who fled the land are returning to restore their homes.
The military conflict of 1992-1993 in the republic of Abkhazia caused a massive exodus of Georgians from the republic. Hundreds of thousands had to abandon their homes. But now they're coming back. The UN High Commissioner for refugees states a figure of 50,000 returnees by the mid 2006.Zurab Eteria is a Georgian living in the town of Gali, the part of Abkhazia most affected by the war. When the tensions started, he had to leave his home behind and flee to Moscow. But a few years ago he came back. Every Sunday Zurab gathers his friends at his place for a simple dinner, which always starts with one toast – for peace.
"Back then we were terribly afraid. We were scared to walk outside after dark. Now there's nothing like that. Life has changed for the better. Certainly it's uncomfortable to see people with guns here – the Russian peacekeepers. But on the other hand, I think they really are guaranteeing peace,"
says Zurab.Thirteen years after the war, the situation in Gali is said to be more or less stable. With people rebuilding their homes, it seems that life in the town is getting back to normal. Despite the fact that Abkhazians and Georgians went through a spasm of bloodletting, more than a decade later the two are trying to co-exist peacefully.Now the phenomenon of people from the two nationalities are living alongside each other is commonplace. In one such family the husband Ruslan Amichba and his sons are Abkhazians, but his wife is Georgian.
"We've been having no clashes between the two peoples here for years. Yes, it's obvious that Abkhazians want to live in an independent country, while Georgians living here want to it to be a part of Georgia. But both prefer keeping those opinions to themselves not to anger each other,"
Ruslan explains.The people face different problems and have different attitudes to life in the breakaway republic. But there is a common denominator – they seem to be happy living in peace and say it ought to stay this way for years to come.
You can share this story on social media: