Georgian opposition leader free 'so far'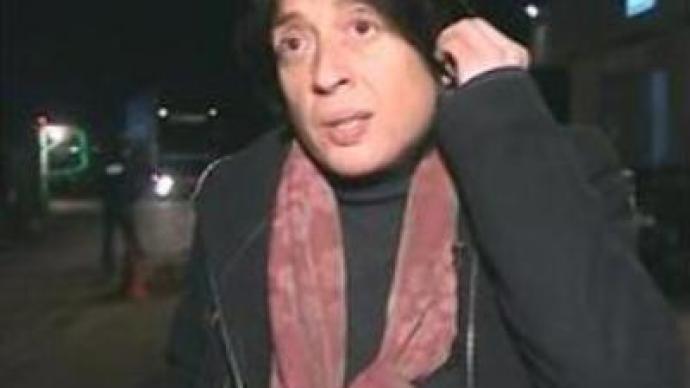 Irina Sarishvili, leader of Georgian Imedi opposition party, says she has been released after being detained by Georgian security officers. According to the Georgian police, she was trying to cross Armenian border with undeclared money.
Ms Sarishvili and the three people who accompanied her were stopped at a customs check point. Georgian officials claim she carried around $US 60,000, 7,000 Russian roubles and over 300 grams of gold.
"I don't quite understand what's going on about me,"
she confessed, commenting for Russia Today on the recent incident.
"Now, what I know is that I'm very tired, I'm hungry and cold, and I've been sitting here from 11 in the morning. And now I was told that, so far, I'm free, but nobody knows how much it will last. We're promised that the money which has been taken from us will be given back tomorrow or the day after tomorrow. That's what was told to our lawyer. We'll see tomorrow or on the day after tomorrow how [if] they will follow the law."
Mr Sarishvili calls the reasons given by Georgian authorities for detaining her
"very simple and ridiculous"
as
"there was a very, very unimportant amount of money above the limit allowed [to carry] without declaration. I was just told that I would be fined (something about $US 500 fine). And then, all of a sudden, investigation came, constitutional department came, as if they were going to arrest me. But now they've changed their mind, again. This is happening in my life for a second time already."
Irina Sarishvili, a former Deputy Prime Minister of Georgia, is one of the strongest supporters of ex-security chief Igor Giorgadze who fled the country several years ago. A large number of his supporters were arrested in September 2006 on military coup charges, although Ms Sarishvili was later released. Government officials deny the latest arrest is politically motivated, although they claim Imedi leader has ties to Mr Giorgadze.
"The investigation will show us everything, but we know who we are dealing with. We know this kind of money was obtained from someone, we suspect, we know who…"
says Givi Targamadze, Head of Security and Safety Committee, adding that Ms Sarishvili
"is not a
big figure to us, but still she is given money to fight against her own country."
After several hours of questioning at the Sadakhlo customs check-point, Imedi leader was released without charge.
You can share this story on social media: