Georgian newborns for sale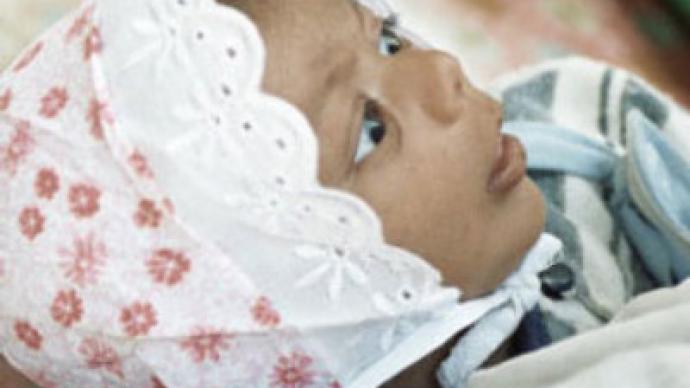 Georgian police report arresting 27 medical workers throughout the country in connection with selling newborns.
Police departments in three regions in western Georgia – Imereti, Racha-Lechkhumi and Kvemo Svaneti – have carried out simultaneous arrests in the case, the Novosti-Gruzia agency reports.
Fourteen of those arrested, according to police officials, are physicians and members of a criminal syndicate comprising two groups.
The first of them, led by 73 year-old Nora Dzharaleria, who already has a criminal history, was looking for pregnant women willing to give up their unborn babies. The second group was arranging the delivery and selling of the newborns.
Some high-ranking physicians were named among the arrested, such as Teimuraz Loptkipanidze, the chief medical officer at Tskhaltubo Maternity Hospital. His job was to convince pregnant women to give up their newborns in exchange for a "significant sum of money," according to Interfax.
Another person whose name was revealed to journalists was Amiran Lomtadze – an anesthesiologist at the Kutaisi Children's Hospital.
No other details, including the number of newborns sold, have been released.
You can share this story on social media: