Georgian forces mull strike on gorge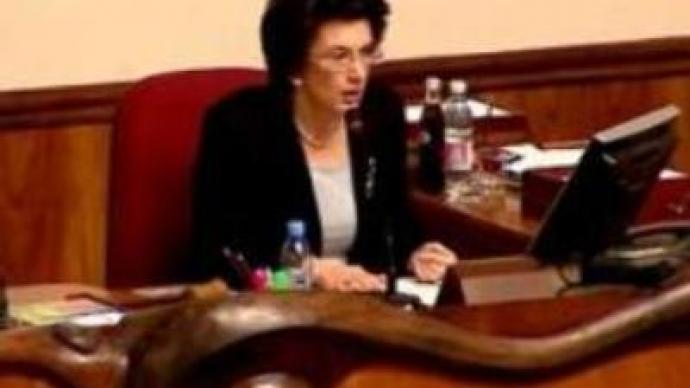 Parliamentary speaker Nino Bordzanadze said Georgia's government may launch a security operation on the Kodori gorge. This means Georgia may soon have another hot-spot on its territory.
Bordzanadze issued the statement after a warlord refused to act on a defence ministry order to disband units of armed volunteers under his command. Kodori gorge is located in Abkhazia, western
Georgia
, the only district in restive Abkhazia controlled by the capital,
Tbilisi
.
You can share this story on social media: