Georgia welcomes Russia's ambassador return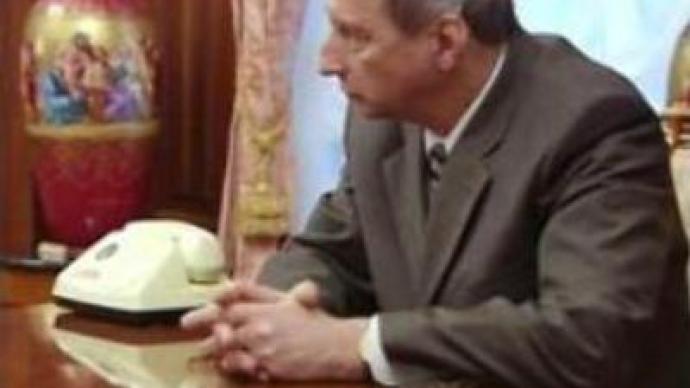 Russia's ambassador to Georgia Vyacheslav Kovalenko is due to return to his official duties in the country's capital Tbilisi. His return was welcomed not only by the government, but also by the opposition, as well the general public.
Vyacheslav Kovalenko was recalled in Spetember 2006 after the detention of 4 Russian servicemen accused of spying in Georgia.
"I am returning to work and will try to ease tensions that have appeared recently. I hope that in the future I don't have to experience the situation that we had a few months ago, and that our relations with Georgia will reach a normal level,"
said Vyacheslav Kovalenko. According to Georgian Foreign Minister Gela Bezhuashvili, although Georgia welcomes Mr Kovalenko's return to the country, Georgia still has its principles, especially when it comes to its territorial integrity, economic embargoes, as well as some other aspects. So first of all Georgia expects Russia to refrain economic bans for the wine, fruit and vegetables and to resume air flights between the two countries. This, however, will be a step-by-step-process. In this respect, Ivan Volynkin, temporary Russian Charge d'Affaires in Georgia noted:
"We are hoping to have some moves after the Ambassador's arrival, of course. However, steps must be made from the both sides, and indeed his arrival is one of these steps, but it does not mean any instant action taken about economic bans."
Meanwhile, the debate on Georgian-Russian relations at the Council of Europe has been postponed. Although both Georgia's government and opposition say they are unhappy with the decision, it is not expected the issue will be raised again immediately. Nothing is still known about the new instructions for the Russian Embassy in Georgia, which are yet to be announced at the press conference expected to be held after Mr Kovalenko's arrival.
You can share this story on social media: