Georgia to free spy charge officers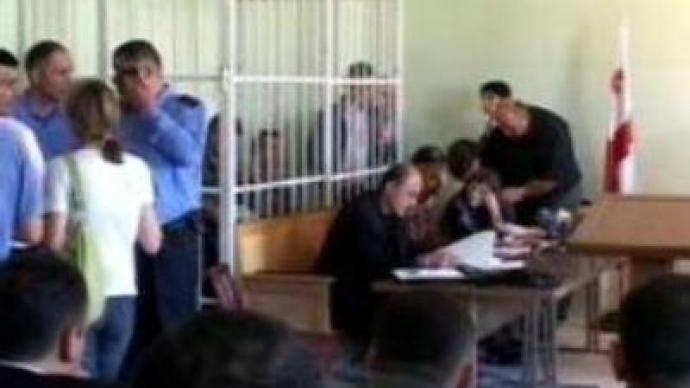 The OSCE said all charges against four Russian officers accused of spying in Georgia would be dropped. Georgia agreed to hand over the officers to the international body, according to a spokesman for Georgian President Mikhail Saakashvili.
They will be handed over to the agency in Tbilisi. The decision came just hours after Saakashvili played down growing tensions with
Russia
. After the officers were held on Wednesday,
Russia
protested against the arrests, accusing
Tbilisi
of using them to divert attention from
Georgia
's internal problems. Local elections are due later this week.
Georgia
's interior ministry released video material it claimed showed that one of the Russian officers was linked to a bomb attack at a police station in the Georgian town of
Gori
.
Russia
questioned the authenticity of the videos.
Moscow
recalled nearly all of its diplomats and their dependants from
Georgia
, and announced suspension of a scheduled pull-out of troops from two military bases in the country.
Alexei Yaroshevsky
,
Russia
Today correspondent in
Tbilisi
, said the acting chairman of the OSCE was arriving in
Tbilisi
at about 4 pm local time and was expected to meet President Saakashvili. "After that, there will be a press conference and as far as we know, only cameras, not journalists, are allowed inside, "the correspondent said."The arrested officers will be handed over to the OSCE representatives," he added. "We can't say now for sure what time that will happen.""This is not actually anything unexpected for the experts in
Tbilisi
," Yaroshevsky noted. "They suggest
Georgia
could be backing down and could be speeding up the extradition of the arrested officers to
Russia
. But the main thing is that the officers will leave Georgia."
You can share this story on social media: