Georgia to evacuate its citizens from Russia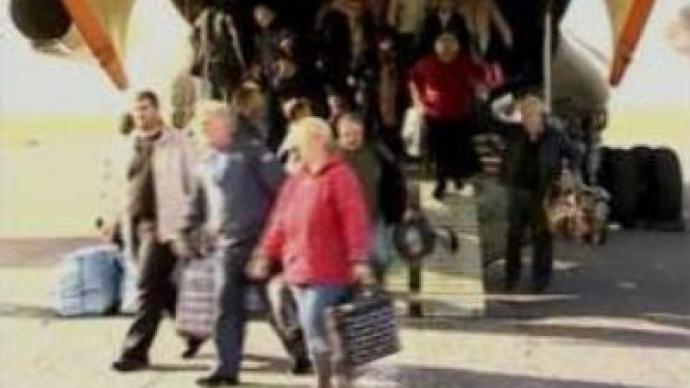 The speaker of Georgia's parliament has called for a special plane to be sent to Moscow to bring back Georgians awaiting deportation. The suggestion follows the death of a Georgian woman in a Moscow prison.
51-year-old Manana Djabelia was held behind bars for nearly two months after she refused to be deported to Georgia. She had been arrested during a raid on Georgian nationals and accused of not having proper papers. The family appealed the court's verdict of deportation. Although the decision was overruled, the woman died before she could leave the prison.The family has been living in Russia since 1993 when they fled the breakaway Georgian republic of Abkhazia. Now they plan to leave for Georgia, saying they do not see any point in staying.Russian prosecutors investigating the case say they have not found any wrongdoing by the prison authorities. "Investigations showed that Manana Djabelia died from heart disease and a severe heart attack," Deputy Moscow prosecutor Alexander Hurtsilava said.Manana's case is at least the second death of an ethnic Georgian after Moscow began deporting hundreds of Georgians as illegal migrants. Russia slapped its southern neighbour with economic sanctions after Georgian authorities captured four Russian officers and accused them of spying. The measure was heavily criticised by human rights groups who accused Moscow of resorting to brutal and xenophobic measures.
You can share this story on social media: