Georgia – South Ossetia crisis timeline – 15 August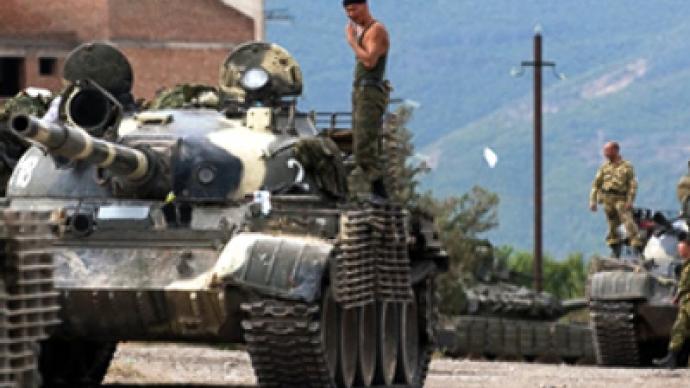 10:44 GMT – The majority of Russians (80%) believe the breakaway republic of South Ossetia will never be a part of Georgia again, while 39% say they are ready to see it join Russia, according to a new opinion poll.
09:40 GMT – Former Soviet leader Mikhail Gorbachev has blamed Georgia for provoking hostilities in its breakaway region of South Ossetia and criticised Western states for backing Tbilisi.
09:28 GMT – A senior Russian military official said that five U.S. Air Force C-17 planes have landed at Tbilisi airport, bringing unknown cargo to Georgia.
07:55 GMT – Georgians in South Ossetia who fled during last week's fighting will not be allowed to return to their homes in the breakaway republic, according to South Ossetia President Eduard Kokoity.
04:44 GMT – The Russian Federal Immigration Service has officially registered over 17,000 refugees from South Ossetia, who fled to Russia after Georgia's military assault. 1820 of them are children.
You can share this story on social media: