Georgia sets U.S. citizen free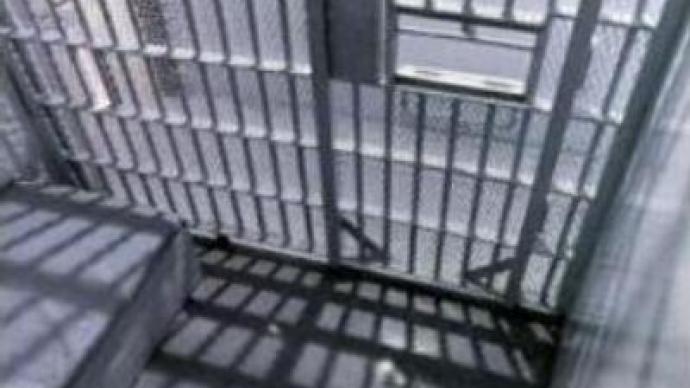 An American businessman Dale De Rosa has been released on bail from a Georgian prison after being convicted of attempting to enter the country illegally while going to Turkey to renew his Russian visa.
Dale De Rosa lives with his Russian wife in a Russian resort city of Sochi.As a U.S. citizen, he can enter Georgia without visa, but he broke the law doing so via Georgia's breakaway republic of Abkhazia, which has enjoyed de facto independence since the end of a bloody war in 1993.When Dale De Rosa left the disputed territory and entered Georgia, no one stamped his passport.However, trying to leave Georgia without a stamp, he was handcuffed, stripped of his belongings, accused of illegally entering the country, and thrown into jail.
'Everybody we spoke with, including the UN, several people from the UN, waved us through and said, "Go, it's okay, everything's okay". And then, when I arrived at the border, they said "no, you are under arrest". And I didn't understand what it was about. They say I didn't get an entry stamp in Abkhazia, when I entered Abkhazia and I was very confused on that. Especially that I was checked in a town called Gali and I demanded a stamp, but they waved me on saying it was okay, go, go,'
the businessman explained. Dale's wife, Natalya Nevskaya, tried to contact American authorities in Georgia, pleading for help, but there was none.
'The U.S. Embassy is not taking part in our judicial process. I cannot understand why, because the embassy needs to be involved in the protection of the rights of its citizens. The American Consulate Chief in Georgia met with Dale and said they can't help in observance of Georgian law. She said she would keep me informed of developments, but I have yet to be able to contact her,'
she said.U.S.-Georgia relations are growing closer. The U.S. trains Georgian military forces and supports President Mikhail Saakashvili, but the imprisonment of one of its citizens could be an embarrassment.Visiting in Georgia, Matthew Bryza, American diplomat and the Deputy Assistant Secretary of State for European and Eurasian Affairs, made a brief comment on the De Rosa case.
'The Consular officer has visited him. This shows why it is so important to resolve the Abkhazia conflict and make sure that Georgia has its sovereign right to exercise control over its own border. Because that is Georgian border between the Russian Federation and Abkhazia,'
he stated. Following a week in a Georgian prison, De Rosa is now free on bail, living with his lawyer's family in the border city of Batumi and waiting for his passport to be returned, so he could continue his journey to Turkey and finally renew his visa.Meanwhile, the Georgian government hasn't commented on the situation.
You can share this story on social media: