Georgian pro-Pussy Riot vandals spark public outcry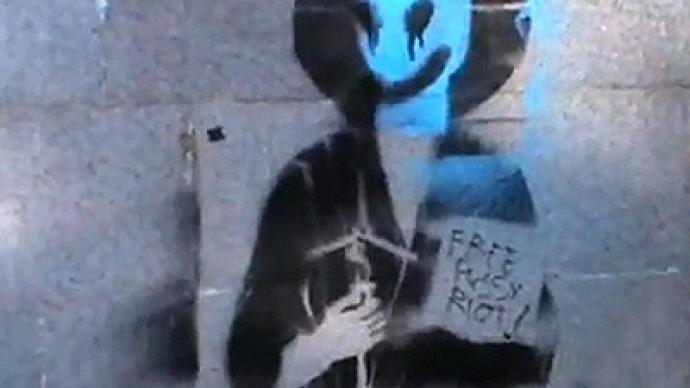 Supporters of the controversial punk-protest group Pussy Riot have vandalized a church in the center of the Georgian capital, Tbilisi.
The country's GHN news agency reports that several people drew a caricature on the walls of the famous Kashveti Church, located across from the nation's parliament.The image depicts one of Georgia's most-venerated saints – Saint Nino – with a line underneath, reading "Free Pussy Riot."In response, an action group made up of several Georgian citizens says it will protest against the vandalism this Sunday, September 16th.The group wants to gather in front of the church and call on the Justice Minister to denounce the act, investigate and find the culprits.In February, three members of Pussy Riot staged a so-called "punk prayer" inside Moscow's Christ the Savior Cathedral. The incident, which was the latest in a string of controversial performances by the group, culminated in a high-profile court case.They were convicted in August of "hooliganism motivated by religious hatred" and sentenced to two years in prison.