Victim's family to sue Georgian TV for report about "Russian invasion"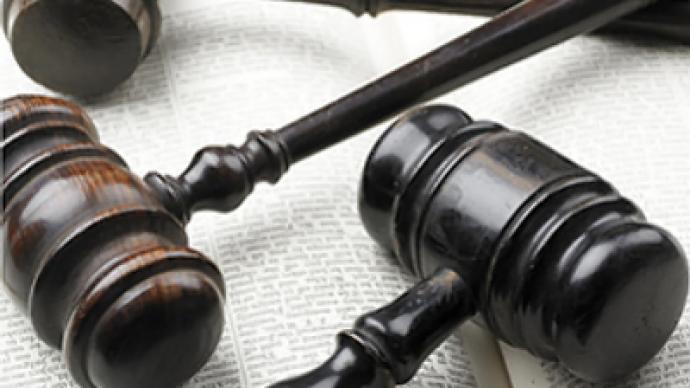 The family of a Georgian man who died after watching a falsified report about a Russian invasion on Imedi television has filed a demand to the Prosecutor General's Office to launch an investigation into the case.
A lawyer for the family said that several witnesses have confirmed that 51-year-old Gayoz Odishelidze died while watching the report at his place. His last words were "The war has started." On saying this, he fell from the chair. The cause of the death was a heart attack.
According to Odishelidze's son, his father was in good health. He worked physically and for the last nine years did not complain of any problems. Nine years ago he had had a heart attack.
The family demands that the head of the TV company, Georgy Arveladze, and head of the information service, Eka Tsamalashvili, be questioned by the prosecutors. Moreover, the lawyer has not ruled out that they would demand questioning of Georgian President Mikhail Saakashvili.
The head of the non-governmental organization Defend Life, Yury Vazagashvili, said that after the airing of the report at least 10 people died, although only four cases have been confirmed.
The report on the Georgian Imedi channel aired on March 13. It claimed that after an attempted attack on South Ossetian President Eduard Kokoity in the republic's capital of Tskhinval, Russia declared war on Georgia. It also said that the government was evacuated and the whereabouts of Mikhail Saakashvili were unknown. The Russian troops were said to be fighting near the Georgian capital Tbilisi. The report also reported on the creation of a new people's government, headed by former parliament speaker Nino Burdzhanadze.
The report appeared on the "Chronicles of Bad Future" program, and according to its authors, described "the possible development of Russia-Georgia relations" but caused panic among the population.
The leader of the Defend Georgia opposition movement, Levan Gachechiladze, whose name was also mentioned in the report as a supporter of the "Russian invasion," has announced he is filing a law suit against Saakashvili and the head of Imedi. He demands an official recantation of the false information.
Another opposition group, Alliance for Georgia, has gotten hold of audio files with talks between the head of Imedi and one of his employees confirming that Saakashvili was aware about the preparations of the false report. They have now provided the General Prosecutor's Office with the conclusions of British experts, who established the authenticity of the materials.
You can share this story on social media: