Georgia holds 12 Russian servicemen captive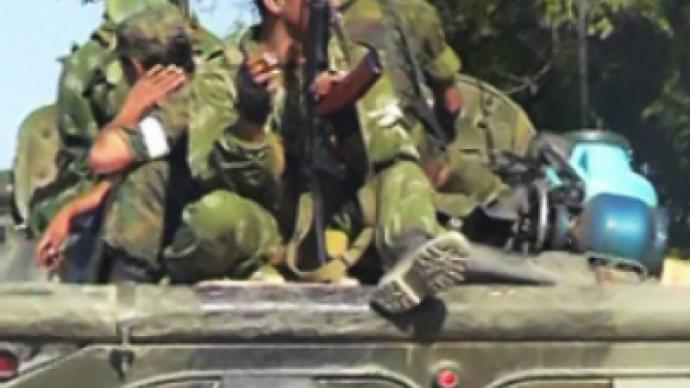 Twelve Russian soldiers are being held captive by Georgia, according to the deputy chief of General Staff of the Russian Armed Forces, Anatoly Nogovitsyn. The Russian prisoners of war were expected to be swapped for 15 Georgians.
Originally it was reported that Russia had 11 Georgian soldiers while Georgia had 5 Russians.
According to Nogovitsyn, Georgia is trying to use the Russian prisoners of war as hostages. The deal on the prisoners' exchange was called off at the last minute on Monday, August 18.
"Georgia came up with some additional claims that in essence undermined the agreement reached earlier," the top Russian general said. However, he did not specify what those claims were.
For its part Tbilisi denies responsibility for breaking the deal. "At the meeting with Russian officials we demanded the full list of Georgian soldiers kept by Russia. But we got only 12 out of about 80 Georgian prisoners of war. We protested and demanded the exchange on the all for all principle," a spokesman for Georgia reported.
As Nogovitsyn said, the International Committee of the Red Cross participates in negotiations on prisoners' swap.
With 74 Russian military personnel dead, 19 servicemen are reported to be missing in action. The fate of other 7 Russian soldiers who were not part of the prisoners' exchange remains unknown.
You can share this story on social media: