Georgia has to pay to restore flights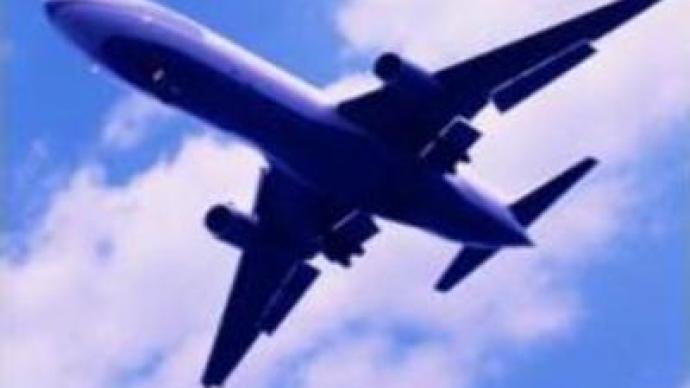 Russian and Georgian aviation authorities have agreed to set up working groups to settle the problem of debt of Georgian airlines to Russia. When the issue is solved, air traffic between the two countries should be restored.
This might be another measured step to normalise the Russia-Georgia relations, shattered by espionage scandal in October, which led to disruption of air, ground and mail links between the two countries. Many in Georgia and some in Russia had hoped the meeting between Russian and Georgian aviation authorities in Moscow would result in the restoration of air traffic. However, the sides only set up a working group that would tackle the problem of money owed by Georgian and Russia aviation companies.
'We didn't sign any document, because we haven't yet reached agreement on certain issues, but we made a first concrete step to that. And all of us understand that our two brotherly peoples, so closely tied together by history, must have a direct air link,'
Aleksandr Chkhikvadze, Georgian Transport authority, commented.Only after the debt issue is dealt with air traffic between the two countries will be restored. Meanwhile, Georgian airlines owe Russian air control services some 3.7 MLN rubles. However, experts say this debt was only a pretext when the political decision to introduce sanctions against Georgia was taken.
'No debts can explain this decision to disrupt the air communications between Russia and Georgia. On October 1 last year there was a meeting of the Security Council, on which it was decided to halt all postal, railway and air traffic. The decision was taken in the Kremlin. Economic reasons were only given later, so we can't speak of an economic motivation here,'
Aleksandr Karaev, political analyst said. First steps to re-establish bilateral ties were made when President Putin met his Georgian counterpart last December. Following their meeting the recalled Russian Ambassador Vladimir Kovalenko returned to Georgia. Now he says Russia wants the relations to improve further.
'Russia only longs to develop with Georgia relations based on mutual respect, honest and beneficial for the two countries. The current problems can be overcome given both states have a political will for that. Russia has it,'
the Diplomat stated. One of the critical issues yet to be solved is Georgia's objections to Russia's joining the World Trade Organisation. The last demand imposed by Tbilisi is that Russia should close what it calls illegal customs checkpoints on the Russian border with Abkhazia and South Ossetia. Kovalenko thinks this is an internal issue for Georgia.
'It is not necessary for Georgia to link its internal problems with Russia's joining the WTO. The regulations on border crossing aren't dependent solely on Russia. They also depend on Abkhazia and South Ossetia. It is not good for Georgia to shift Georgian-Abkhazian and Georgian-Ossetian issues on Russia. Russia would be happy to assist the country as a go-between and a peacekeeper, though'
he said. Meanwhile, after declaring everyone is satisfied with the talks, the Georgian delegation had to head home via Turkey. And as long as even diplomats have to take connecting flights, Moscow and Tbilisi might find it difficult to reconnect.
You can share this story on social media: