Georgia is about croc'n'frog business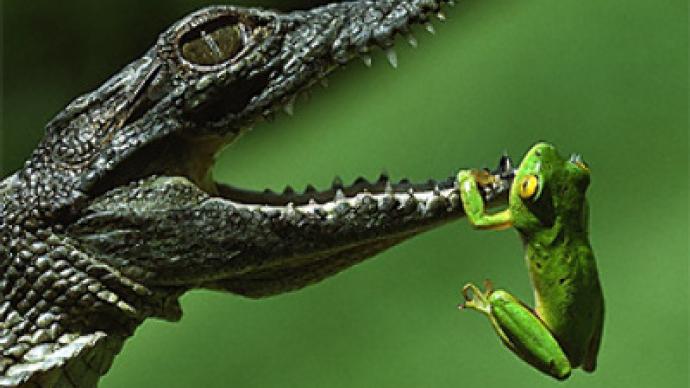 Georgia intends to become a serious player in the frog and crocodile meat market.
The Minister of Agriculture of Georgia has said that the EU has expressed interest in increasing exports of marsh frogs from his country to Europe.
Further, Bakur Kvezereli claimed that Europeans are ready to invest in this project.
Georgia has some experience in the field – it began exporting live marsh frogs to Europe some time ago, shipping 250,000 frogs, or four tons of amphibians, just over the last year.
The marsh frog (Rana ridibunda) is one of the largest amphibians in Northern Eurasia and can grow as long as 17 centimeters. Its habitat includes South and Central Europe, West and Middle Asia, Northern Africa, the Crimean peninsula and Caucasus.
In March 2009 it was announced that a crocodile farm was established in Zugdidi district in the west of Georgia, where about 50 crocodiles were brought from Argentina. A joint Georgian-German company intends to export crocodile meat and skins to Europe.
Besides crocodiles, there is an ostrich farm in Georgia that also produces meat for export to the EU.
You can share this story on social media: