Georgia confirms Russian man convicted for offense in 2006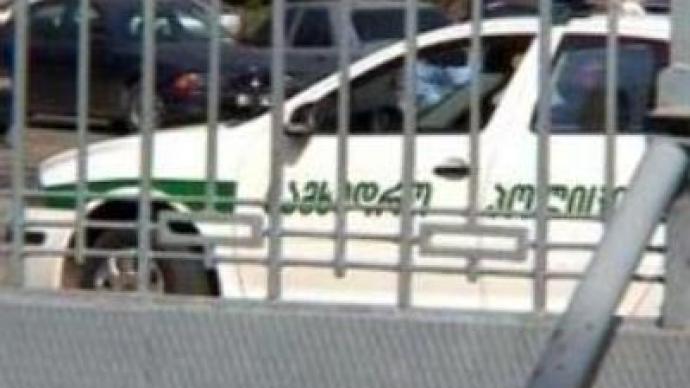 Georgian authorities have confirmed reports that Russian citizen, Oleg Hiltsagov, who allegedly tried to sell highly enriched uranium to Georgian agents, was sentenced to 8 years by a Georgian court.
Oleg Hiltsagov, from Russia's North Ossetia region, was later sentenced to 8-and-a-half years in prison. His three Georgian accomplices were each sentenced to between 4 and 6 years behind bars, for their roles in the smuggling.A story has more questions than answers. Oleg Khintsagov was sentenced. Georgian officials say he smuggled weapons-grade uranium into the country and tried to sell it. Khintsagov was arrested last year in the capital Tbilisi – the buyer turned out to be an undercover Georgian agent. Experts in Russia and the U.S. confirmed that it was uranium and that the substance was uranium enriched by more than 90%.The thing is, that the technology needed to enrich uranium to make fuel for nuclear reactors is the same as that needed to enrich uranium for nuclear weapons.Oleg had 100 grams of uranium. Experts say 100 grams of weapons-grade uranium is not enough to make weapons of mass destruction. But Khintsagov reportedly told the potential buyers he had a much larger amount to sell. Georgian interior minister Vano Merabishvili said he was giving the details of the case now because Russia had failed to co-operate. But Georgia's opposition politicians are skeptical.Salome Zurabishvili, the "Georgia's way" party leader claimed:
"I do not think that it takes a whole year to prove that it really was enriched uranium that the person had. It is also suspicious that during this year, the person was charged and sentenced for the illegal possession of enriched uranium. So they knew it was uranium."
The origin of the material remains unclear. An unnamed source in Russia's Federal Atomic Energy Agency, said the sample provided by Georgian authorities was too small to verify which country the uranium had come from. Khintsagov was reportedly able to transport it in a plastic bag in his pocket.
And in his native village of Nodir, in a suburb of North Ossetia's capital Vladikavkaz, his family and neighbours are stunned.
"What are you talking about? He's just a car mechanic, he's been working here all his life, at our garage. And now they are talking as if they've found an atomic bomb. But this doesn't surprise me. Georgia could produce a howitzer and prove that it had just been taken from your pocket,"
says Taimuraz Khintsagov, Oleg's brother.Oleg Khintsagov's 80-year-old mother Evdokya hasn't even been told of the incident. The family don't want her to know her son will be spending time behind bars.The family's neighbours say the incident is a provocation on the part of Georgian authorities.
"We came here 7 years ago and since then all our neighbours have been brothers to us. As soon as we learnt that Oleg had been arrested in Georgia, we understood that this is a dirty provocation against Russia,"
they believe. The relationship between Russia and Georgia has been tense in recent months, after the spying row last autumn. This new scandal comes after the first signs of improvement. Earlier this month Russia retuned its Ambassador to Tbilisi who had been recalled during the spying row.Georgia said it uncovered the smuggling plot while investigating crime in the breakaway republics of South Ossetia and Abkhazia. According to the Georgian Interior Ministry the operation involved Georgian and US agents. Many of the details remain unclear. There are contradicting reports of when exactly Khintsagov was arrested. The controversy over the origin of the uranium remains unresolved. And there was still no word from Russian officials.
You can share this story on social media: