George Bush's new Iraq strategy lacks support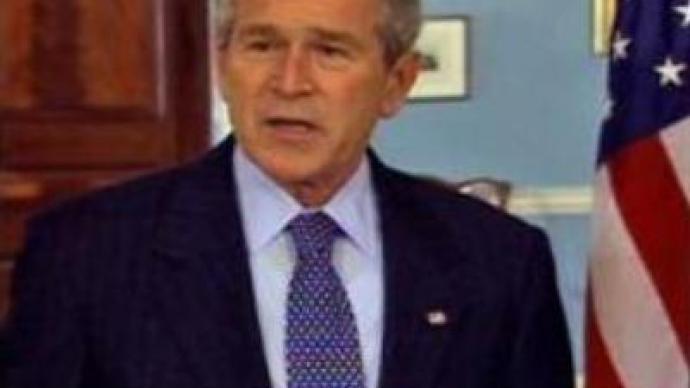 President Bush's new strategy on Iraq have been attacked by senior legislators in the U.S. Congress. Mr Bush suggested to send over 20,000 extra troops to the conflict-torn country.
However, this suggestion drawn wide-spread criticism, with some Democrat Senators calling it a 'reckless plan' which could further escalate tension in Iraq.Meanwhile, U.S. Defense Secretary Robert Gates defended the plan, saying failure in Iraq would be a 'calamity'.The majority of Americans are against sending more troops. According to an official opinion poll, 70% of Americans are against the extra deployment of forces and a similar number do not believe that a stable, democratic Iraq will be established.Just 35% of people think it was right for the U.S. to go to war – half the amount who voted in favour two years ago.Russia's foreign ministry believes the US needs to talk with both Syria and Iran if its new strategy for Iraq is to succeed.Foreign ministry spokesman Mikhail Kamynin said he does not see any fundamental change in the strategy of the Bush administration.
"We are studying a new Iraqi strategy from Washington. We consider its existence as recognition of the necessity to correct US policy in this country after mistakes had been made which we repeatedly informed our American partners of. We would also point out that there are no principal changes in this policy – it still relies on the achieving the settlement of the Iraqi crisis by force, which is shown by sending the additional troops to Iraq, even if only temporarily. We think that a real solution to the Iraqi problem will be construction of the dialogue, including all political groups of the country and assisted by all neighbouring countries including Syria and Iran. Unfortunately, a new American strategy does not contain any specific details of it,"
remarked Mr Kamynin.
You can share this story on social media: