Genocide charges dropped against Saddam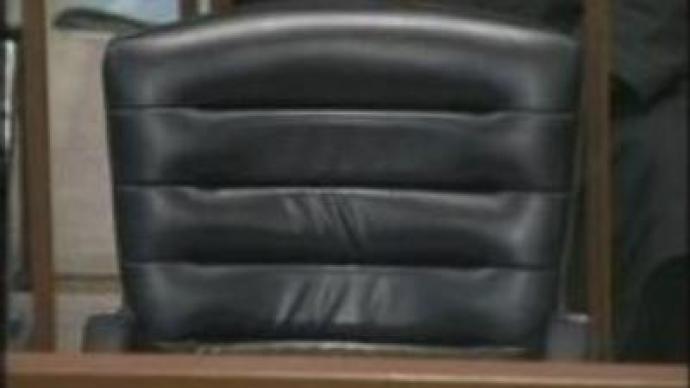 Just days after Saddam Hussein's controversial execution, all legal proceedings over his alleged involvement in the genocide of ethnic Kurds have been stopped. However, the six other defendants are back on trial over the alleged gassing.
After a recess of nearly three weeks, the trial of six former Iraqi officials accused of crimes against humanity has resumed in Baghdad. They're charged with taking part in a military campaign against ethnic Kurds in the 1980s. Saddam Hussein was the seventh defendant, but the case against him has been dropped.
"In virtue of the confirmation of the death of defendant Saddam Hussein, the court decided to finally stop legal procedures against defendant Saddam Hussein according to the Iraqi Penal Procedures Law,"
Chief Judge Mohammed Oreibi al-Khalifa declared. Saddam's cousin Hassan Al-Majeed – known as "Chemical Ali" – stood behind the former President's empty chair, and had to be ordered to sit down. The prosecution presented documents to the court, allegedy linking Chemical Ali and the other defendants to the mass gassing of Kurds. The defendants all plead not guilty. Al Majeed is considered the chief enforcer of the Anfal campaign in 1988. Prosecutors say 180,000 people were killed, mostly with chemical weapons. The defence says the campaign was necessary to quell a Kurdish rebellion during the Iran-Iraq war. Many Kurds are angry that Saddam was hanged before facing justice for the Anfal killings. The trial puts the spotlight back on Iraq's judicial system, which has been widely criticized for its handling of Saddam's execution. The former President was taunted at the gallows, and unofficial video of his hanging was posted on the internet. The United Nations has called for a stay of execution for two others sentenced over the Dujail murders. But the government in Baghdad remains defiant, saying sentences of the men will be carried out this week.
You can share this story on social media: