'Operation Socialist': UK spy agency behind Belgian telecom hack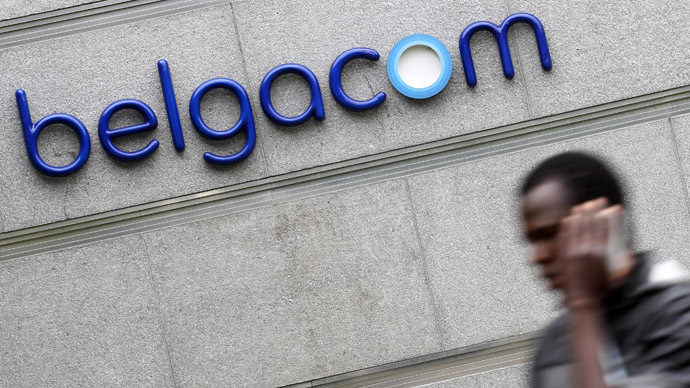 UK spy agency GCHQ carried out hack attacks on telecoms firm Belgacom, data divulged by Edward Snowden has revealed. Fingers initially pointed to the NSA when Belgian authorities reported a "foreign state" had invaded the networks of the state company.
Citing documents leaked by former CIA worker Edward Snowden, Der Spiegel reported that the British Government Communications Headquarters were behind hack attacks on Belgian state-owned telecoms firm Belgacom.

Slides from a GCHQ presentation, seen by Der Spiegel, show the infiltration of company computers was part of 'Operation Socialist'. The presentation then goes on to describe the advanced technology involved in extracted the data from the organization.

The GCHQ targeted certain high-level employees with 'man-in-the-middle' attacks that redirect them to copycat websites where their computers were infected with malware. The malware was then used to manipulate the computers and collect key information.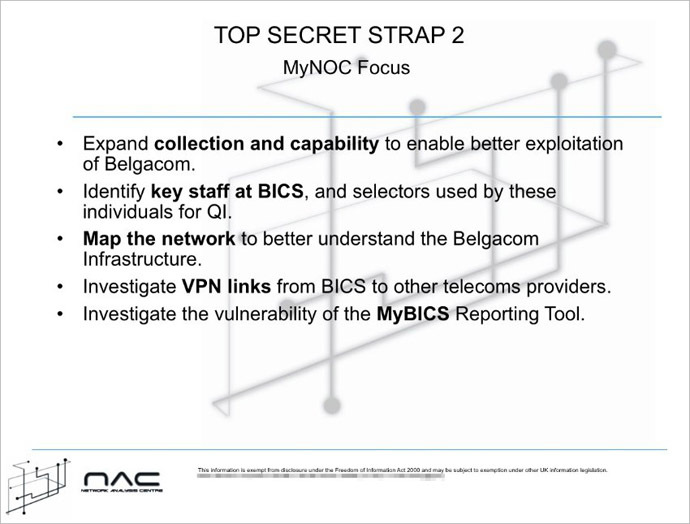 Slides reported that as a result of Operation Socialist the GCHQ was on the verge of accessing the Belgian company's central router. Once accessed the plan was to use 'man-in-the-middle' attacks on smartphone users.

The head of GCHQ's Network Analysis Centre (NAC) hailed Operation Socialist as a "success" in one of the slides of the presentation.

Belgacom is a key telecommunications company in Europe give that some of its main customers include the European Commission, the European Council and the European Parliament.

All eyes turned to the NSA when federal prosecutors announced on Monday that a "foreign state" had compromised Belgacom's systems to gather strategic information. US Director of National Intelligence James Clapper had previously admitted that the NSA collected information about economic and financial material from the Belgian telecoms firm, but maintained it was aimed at fighting terrorism and averting financial crisis.

"What we do not do," Clapper said in a statement, "is use our foreign intelligence capabilities to steal the trade secrets of foreign companies on behalf of – or give intelligence we collect to – US companies to enhance their international competitiveness or increase their bottom line."

Documents leaked by former CIA employee Snowden revealed extensive corporation between the NSA and the GCHQ.

Previously, the US Department of Defense had insisted that it did not carry out "economic espionage in any domain." However, Snowden has presented overwhelming evidence that contradicts these claims. Classified information obtained by Brazilian network Globo TV showed the NSA had been monitoring Brazilian state oil giant Petrobras.

The data also revealed that the US had been spying on the Brazilian president's private communications. As a result of the revelations, President Dilma Rousseff has postponed an October state visit to Washington and demanded an explanation from Washington regarding the NSA's surveillance activities.

You can share this story on social media: