Gazprom and Belarus agree on price of gas deliveries for 2007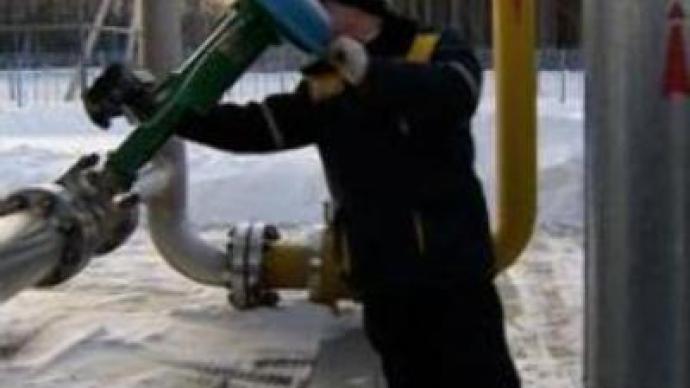 In spite of some pessimistic forecasts, Russia-Belarus talks about a new gas deal have ended with an agreement on the eve of the New Year. The danger of Belarus and, consequently, Europe being cut off from Russian gas was avoided.
Russia and Belarus signed a 5-year contract for gas supplies, just 2 minutes before a midnight deadline. Belarus agreed to pay a cash price of $US 100 per 1,000 cubic metres of gas.Meanwhile, the transit tariff and the service fee for gas deliveries to Europe via Belarus were doubled.The deal also calls for Russia's gas monopoly, Gazprom, to purchase 50% of the shares in the Belarusian pipeline network – Beltransgaz for $US2.5 BLN payable within the coming 4 years.As for the talks, they proved to be a hard nut to crack especially for Belarus.
"We have signed a deal on gas supplies for 2007. The conditions are very unfavourable for Belarus- the price will be a $US100 per 1,000 cubic metres of gas, which is actually twice as much as we're paying now. Our country does not have a rich base of raw materials and our economy is developing within very difficult conditions. Now we will have to find means to continue our economic development. We agreed to these conditions to demonstrate to our partners both in the Russian Federation and the European Union that we are reliable partners,"
stressed Belarus Prime Minister Sergey Sidorsky.However, the terms of the new contract do not seem to be that hard for Belarus, taking into account that at first Russia wanted Belarus to pay for its natural gas three times more than it has been paying so far. According to the previous agreement, Belarus paid a discounted price of $US 46.7, which was close to what Russian consumers pay.In this respect, Russia's state gas monopoly Gazprom said the new market relations require new prices.
"The natural gas agreement signed with the Belarusian side is the least favourable to Gazprom out of all the agreements signed with the former Soviet countries. The growth coefficient corresponds to the growth [of gas price] generally accepted in the Russian Federation. As you know, by the year 2011 the energy prices in Russia and Belarus will be calculated according to the European formula. With regard to Beltransgas, we have agreed with the price of $US 5 BLN set by the evaluators; we will pay 50% of that amount in equal instalments over the period of 4 years. The price for transit of Russian gas through Belarus will be increased to $US 1.45 from $US 0.75; the price will be fixed for 5 years,"
said Aleksey Miller, Head of Gazprom.Earlier, Gazprom offered significant concessions on the gas price. It went down from $US 200 per 1,000 cubic metres to as low as $US 105, and finally the price went to a $US 100.The price will be gradually increased to give the Belarusian economy time to adapt.Belarus will be paying the price times lower than the Western gas prices, but by 2011 the country will gradually adapt to the European price.However, Belarusian side has already asked for possible postponement of payments.As for people in Belarus, they seem to have mixed feelings about the present affairs. On one hand, they are happy that the dispute has been finally resolved, but, on the other hand, they fear that it might affect them personally, and that they will have to pay much more for gas in their homes.In addition, Belarusian Premier Sergey Sidorsky said it would be hard for the country's economy to withstand new prices and called for everyone to take part in preventing negative consequences of the present situation for the economy of Belarus.
You can share this story on social media: