Gaza: tanks move on the north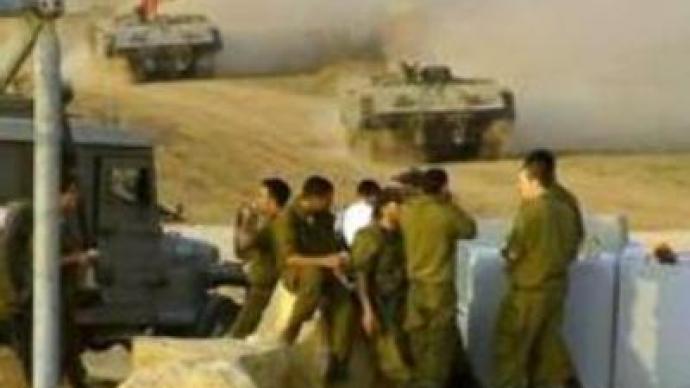 Israeli tanks have moved into northern Gaza. A military source claims the operation is not the threatened large-scale incursion against Palestinian militants but Israeli warplanes hit several targets.
There has been a night of raids as Israeli soldiers try to find Gilad Shalit, the 19-year-old soldier captured during a cross-border raid by Palestinian militants eight days ago. Shells were fired on the town of
Beit Hanoun
in northern
Gaza
. Israeli military launched a missile attack against a building it says is used by a violent group linked to the Fatah party of President Mahmoud Abbas. An Israeli newspaper report says the military may consider handing over non-violent Palestinian prisoners in return for Shalit's release.
You can share this story on social media: