Gas tanker explosion claims 27 in Philippines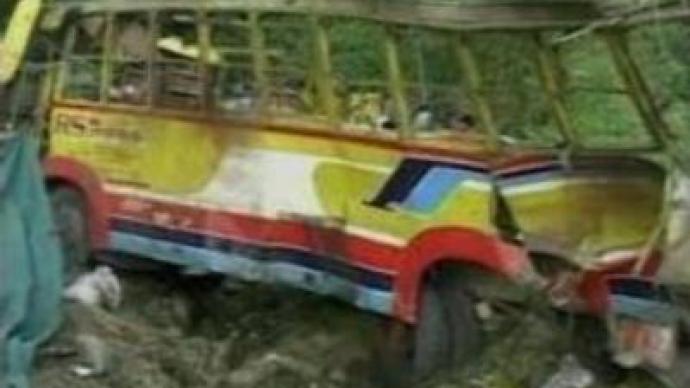 At least 27 people have been killed after a gas tanker exploded in the southern Philippines. Thirteen people were also injured after the truck crashed on a narrow mountain road.
Police say the driver was killed when the vehicle overturned after its brakes failed. The truck was believed to be carrying compressed carbon dioxide to a fizzy drinks factory. The explosion completely destroyed the tanker and blew the roof off a following minibus. Twenty four bodies were recovered at the scene while some of the injured died from their injuries in hospital.
You can share this story on social media: