Gals to make Volgograd's roads safer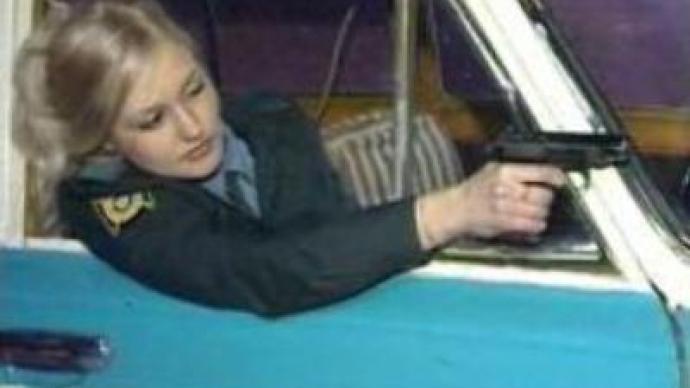 A new all-female traffic police squad is being set up in the Southern Russian city of Volgograd. It's hoped their influence will improve road safety and reduce corruption among traffic police.
Female students at the traffic police training centre will soon begin their work on the streets of the city. One part of the initiative is to target corruption on the roads, a problem that blights the reputation of Russia's traffic police.The preparation program is intensive. Recruits are taught to shoot from moving cars, assemble and load handguns and they get advanced driving lessons. But it is as much about theory as about practice and female students are putting their male counterparts to the test.
"When we speak about knowledge of legislation, traffic regulations and tactical and special training, they are way better than guys. They are also really good in drawing up the reports; you have to give them credit,"
says Oleg Golnev, Chief of road security training program for police officersNatalya Sakharova, Chief inspector of information department in Volgograd, who used to work in such squad in 1970s, remembers female officers were very effective at their job.
"Usually, the girls detained more intoxicated drivers compared with the male officers. I think they could feel it intuitively,"
she says.Statistically Russian women are better drivers, proving some male prejudices wrong. Recruitment officers hope that female traffic inspectors will help make Volgograd's roads safer and improve driving habits. The first graduates will be on full-time duty as early as May.
You can share this story on social media: