ICC-wanted Gaddafi spy chief arrested in Mauritania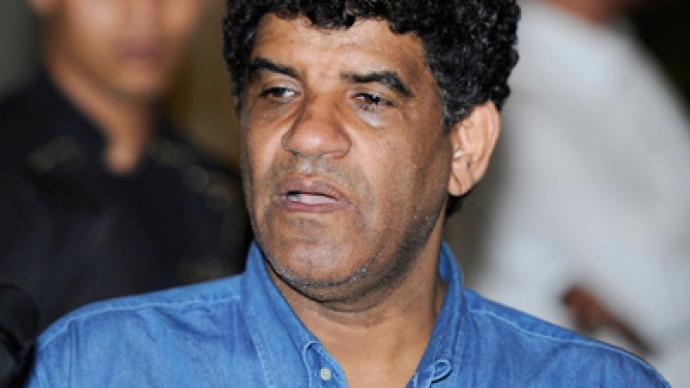 Mauritanian officials say they have arrested Abdullah al-Senussi, intelligence chief to slain Libyan leader Colonel Muammar Gaddafi. Libya officials have already confirmed the arrest.
Wanted by the International Criminal Court (ICC) for crimes against humanity, Abdullah al- Senussi, 63, was arrested at Nouakchott airport in the West African nation's capital. Al-Senussi had reportedly traveled from Casablanca, Morocco on a fake Malian passport.Abdullah al-Senussi was Colonel Gaddafi's brother-in-law and one of his most trusted aides. He was also one of the most significant former regime figures still at large. Al-Senussi has been incriminated in multiple murders committed by the Gaddafi regime.Abdullah al-Senussi fled to Libya after Muammar Gaddafi was murdered in his hometown, Sirte by NATO supported rebels on October 20, 2011.The ICC has also charged al-Senussi for his role in carrying out purges against opponents of Colonel Gaddafi's regime in the 1980s and 90s. They allege he is linked to the deaths of 1,200 political prisoners at Tripoli's Abu Salim prison in 1996.From Mauritania, Abdullah al-Senussi may now be sent to the Hague to stand trail. If so, it will stand in stark contrast to the fate of Gaddafi, who was captured alive only to be murdered in such a brutal fashion.However, Libyan authorities are also eager to get their hands on al-Senussi. Libya has sent Mauritania an extradition request for Gaddafi's former intelligence chief through Interpol.In December 2011, ICC prosecutors rejected a request from Gaddafi daughter Aisha to probe the death of her father as well as her brother Mutassim.However, the court said an investigation was possible in the future.ICC prosecutors said they will review Libya's investigation into alleged war crimes, including Gaddafi's death, and make a report on the issue in May 2012.Another one of Gaddafi's son, Saif al-Islam, was arrested in November by militia in Libya's remote southern desert.To this day, he is being detained there despite an outstanding ICC arrest warrant.The case of Saif al-Islam Gaddafi might serve as a clear example that international law means little to the new Libyan authorities, who say they want to try him at home.
You can share this story on social media: