Gaddafi's nurse accused of drunken brawl aboard Ukrainian plane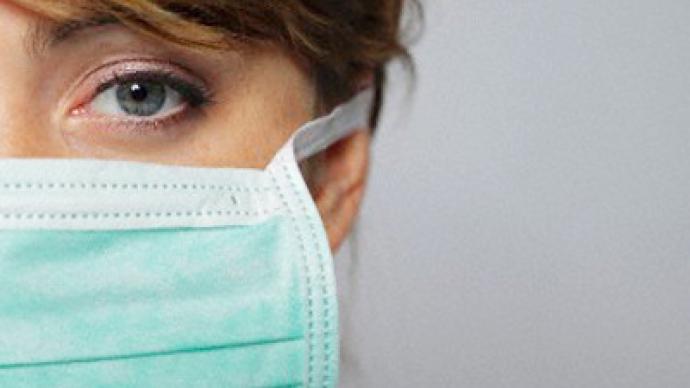 Galina Kolotnitskaya, a former personal nurse of the Libyan leader Muammar Gaddafi, had to return to her home country, Ukraine, where she immediately found herself in the center of a scandal.
As soon as the Ilyushin Il-76TD cargo plane evacuating Ukrainian citizens from Libya landed in Borispol airport in Kiev on February 27, Kolotnitskaya had to surrender her international passport to local authorities after being accused of instigating a drunken brawl on board the plane.The Segodnya newspaper quotes one of the passengers of the same flight, who claims she was drunk while boarding the aircraft:"Drinking is punished in Libya with up to five years in jail, yet Kolotnitskaya had to be assisted to board the plane," the passenger was quoted by the Ukrainian newspaper as saying."As soon as she entered the cargo deck, she started getting difficult about everything, like why is she on a cargo flight and not on a passenger jet, then she demanded the pilots' names and threatened to get them fired," the same passenger said. "She was very aggressive and was shouting that she was Gaddafi's woman, and he won't leave her alone.""The crew was shocked. At certain points, they were close to tying her up on the floor because words seemed to have little effect," the newspaper's source added.A military journalist, lieutenant colonel Vlad Voloshin, who was among the passengers on the same flight from Tripoli, confirmed that Galina Kolotnitskaya was "overexcited.""At first, our cameraman and I did not realize it was Kolotnitskaya and we wanted to interview her, along with other passengers, on the situation in Libya. She denied abruptly," the journalist said. "After that, this woman approached somebody from the crew and demanded coffee. The crew member said they had run out of glasses, because there were 185 people onboard, and apologized. She mumbled something about her unhappiness with the on-flight rules and that she would get everyone fired."Voloshin also added that Kolotnitskaya was travelling with a female companion and they were constantly talking about a "daddy.""This is the name Gaddafi's people use to refer to him," he explained.At the same time, people who know Galina Kolotnitskaya state she used to be a different kind of person. According to Vladimir Okrugin – the head of the Antarctic expedition where she worked as a cook told the newspaper that "Galina was a very kind and warm-hearted person."As soon as Gaddafi's nurse returned home, she refused to talk to numerous journalists who were waiting for her outside. Kolotnitskaya expressed her unhappiness with the latest media reports and the way she was presented there. However, later she promised to tell her story, including her relationship with Muammar Gaddafi.
You can share this story on social media: