Captured Gaddafi covered in blood - FIRST PHOTO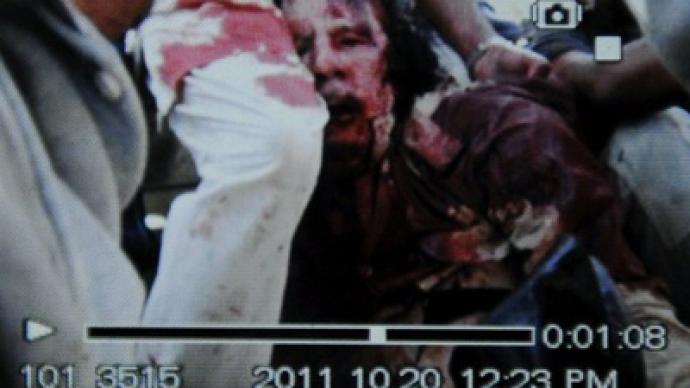 Fugitive Libyan leader Muammar Gaddafi has died of wounds sustained during his capture after NTC forces took his hometown and stronghold of Sirte. The first image made by cellphone camera, supposedly showing the captured Colonel, recently appeared.
The image shows Gaddafi at the moment of capture. According to The Daily Telegraph reporter who is on the ground, the strongman was "cornered in a drain underneath a road in open countryside to the west of the city of Sirte." It came shortly after Gaddafi's vehicles which were trying to escape the town were hit by a NATO air strike, forcing Gaddafi and several bodyguards to take refuge in the drain.
Watch photos from Muammar Gaddafi's life in RT's Galleries